Labor day was coming soon. The Sisters from Pro Ecclesia Sancta who reside at and minister from our former monastery in Bloomington wanted to come down to the Franciscan Sisters' Motherhouse in Rochester, where we live, with a picnic lunch for all of us together. Because of restrictions due to the "virus," we were not allowed to have a large gathering at the Motherhouse. The Franciscan friars, our dear friends in Prior Lake, responded generously to our need and offered us their extraordinarily beautiful retreat center, this being the only weekend during the year when they were not engaged with retreatants.
The Pro Ecclesia Sancta sisters arrived early to prepare and welcome us.
The grounds are exquisitely beautiful, and the site was perfect for bringing together our communities.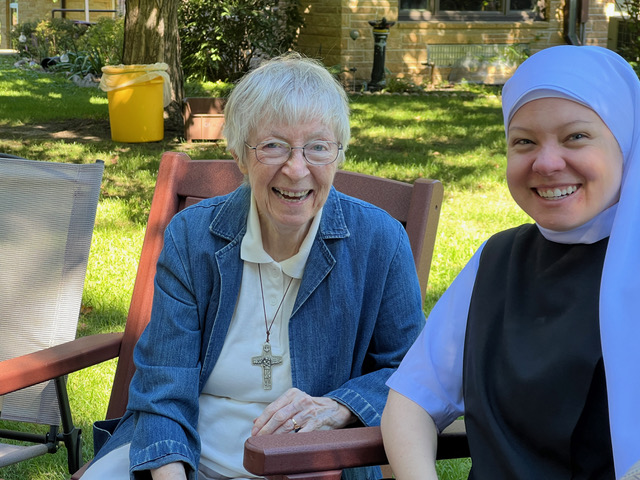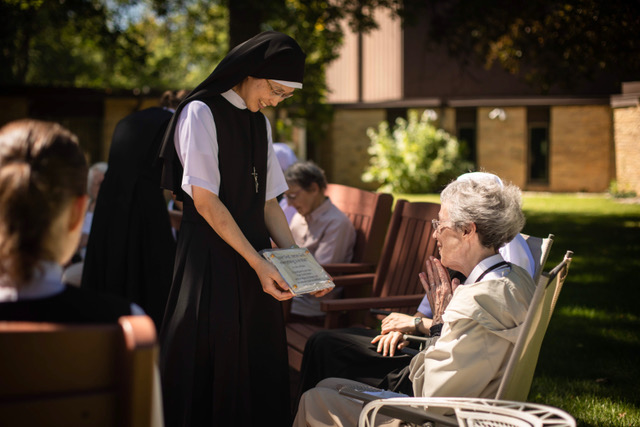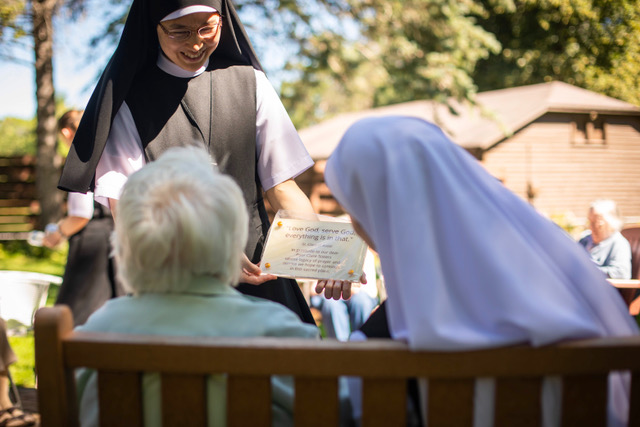 The picnic food was truly delicious and creative with these lovely Sisters presenting the best of their culinary skills.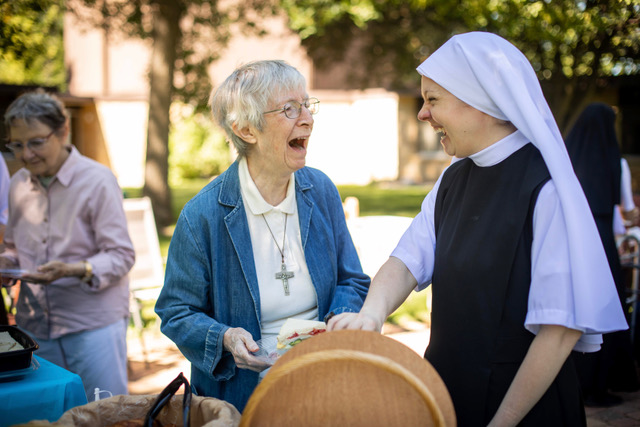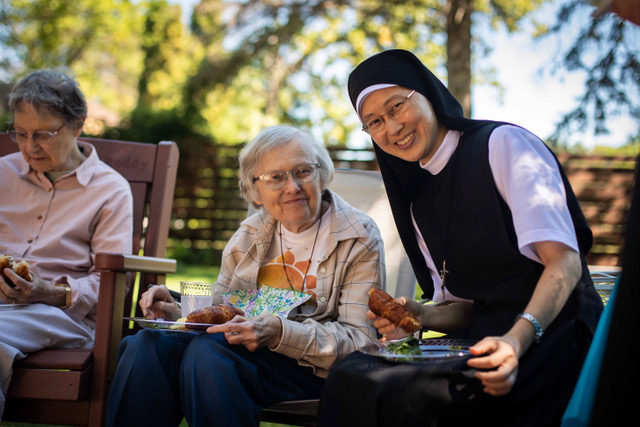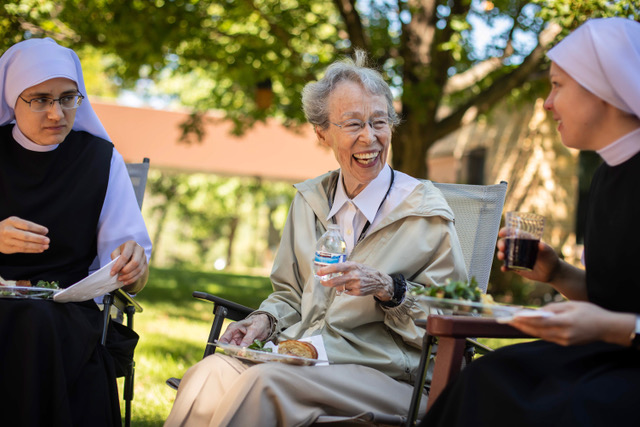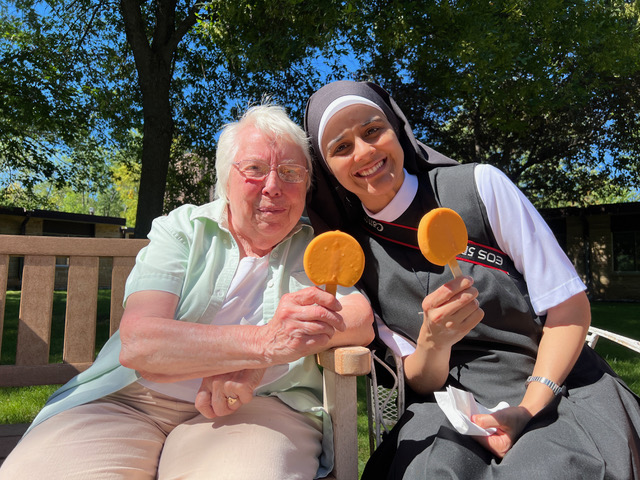 Sister Lucie is picking the name of a saint for this day of sharing.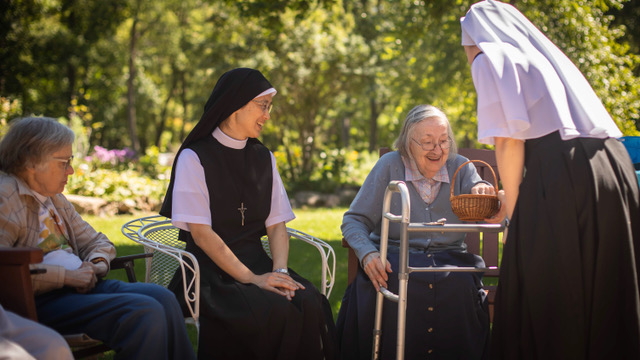 Sister Caroline taught the Sisters how to work creatively with paper.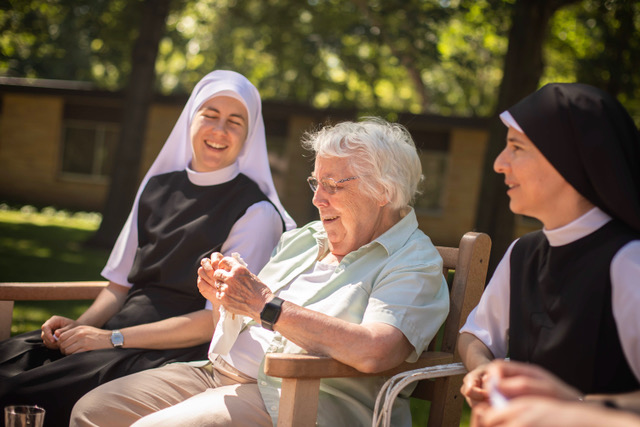 After our picnic lunch we set out to find the lake.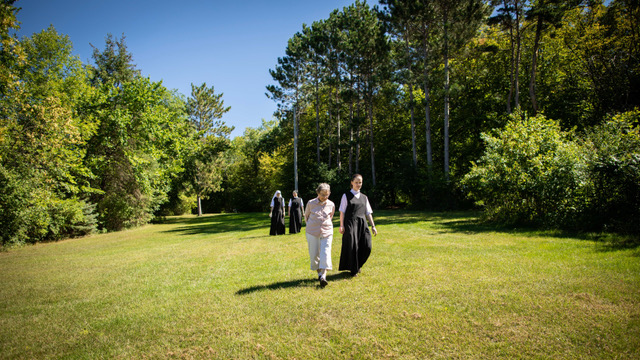 Find we did.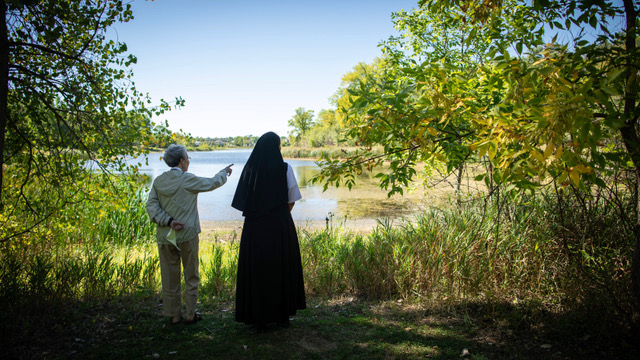 We celebrated a day full of joy celebrating the deep love and friendship among us.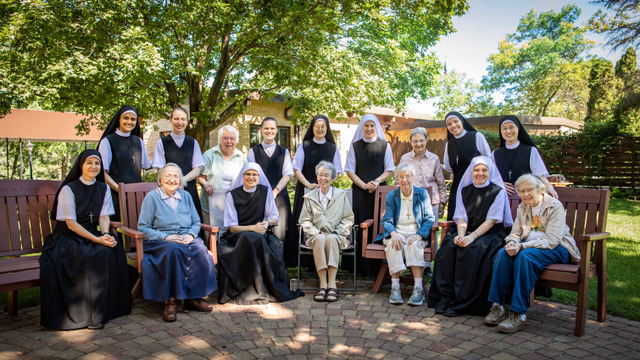 Reflections by Robert Ellsberg on Hildegard of Bingen, in "Give Us This Day" www.litpress.org.
With extraordinary symbolic illustrations, Hildegard presents a picture of human beings and the cosmos as emanations of God's love, 'living sparks', or 'rays of his splendor.'  Just as the rays of the sun proceed from the sun itself, Hildegard wrote that human beings are thinking hearts called to be co-creators with God in shaping the world.






This is the season of creation 2022.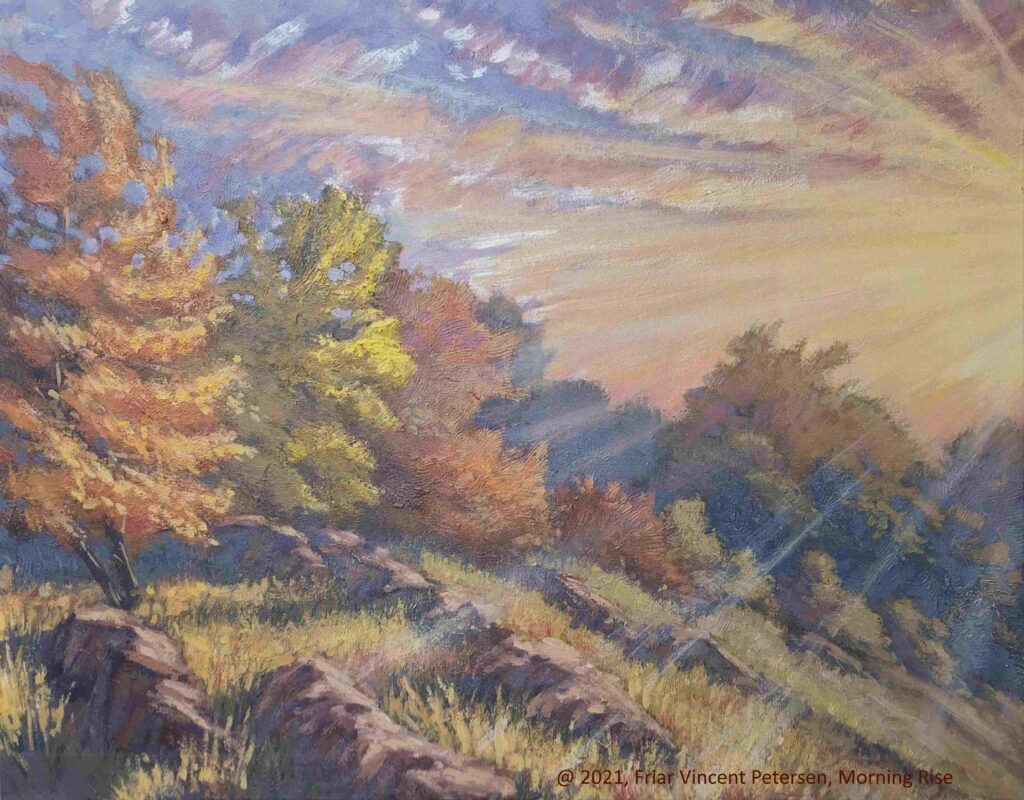 Cardinal Robert McElroy, current Bishop San Diego, California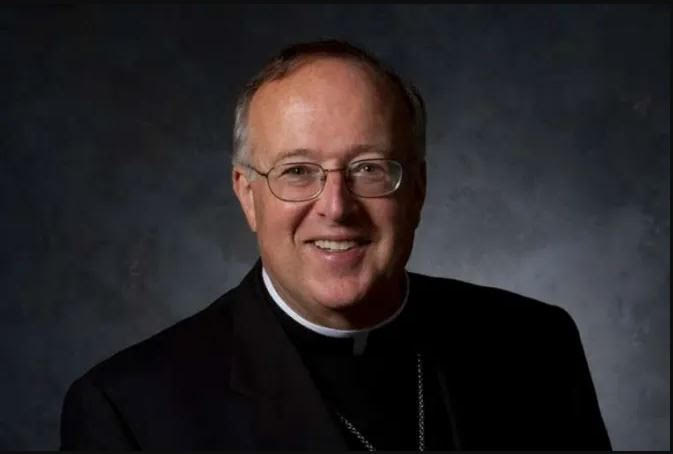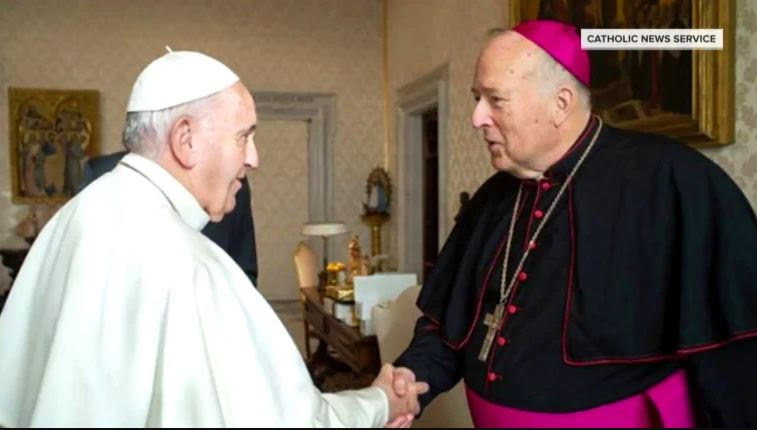 Two men of God, standing face to face, shaking hands.  The elder is the current Pope.  The younger will help to select the Pope's successor.  This is not the marvelous movie, "The Two Popes."  This is for real.  Cardinal Robert McElroy, bishop of San Diego, California, has been elevated in the Catholic Church to the service of a Cardinal, that is one who will elect the next Pope, not necessarily be the next pope but maybe…  For an excellent article on our new Cardinal's work in caring for planet earth and all God's people in the face of climate change see National Catholic Reporter, September 2-15, 2022.
https://www.ncronline.org/news/earthbeat/cardinal-elect-mcelroy-has-long-commitment-laudato-si-environment
https://www.ncronline.org/news/opinion/cardinal-mcelroys-elevation-has-enormous-significance-us-church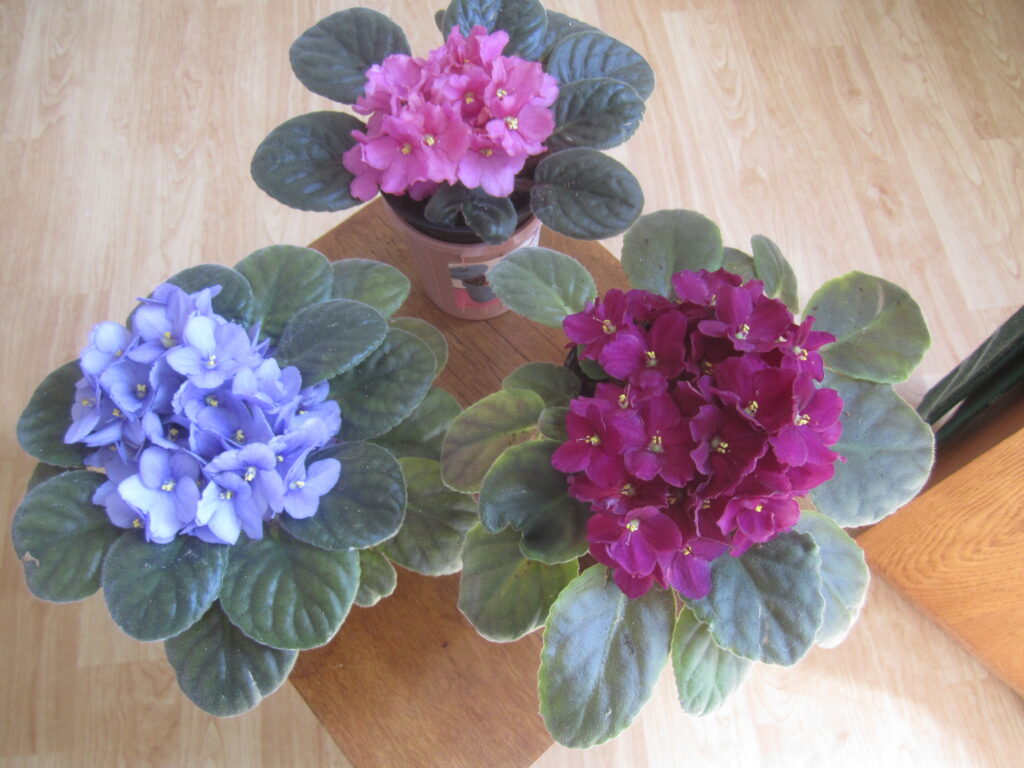 Violets can be a metaphor for life. They have their own cycle, and it is usually not according to our expectations or desires. Violets seem to have an inner sense when they want to leaf out and when they want to flower. They teach us patience, hope, and offer a conversation piece with others equally enamored with the violets. At times we think nothing will happen, they will never bloom. But we bear with them, water them and give them their full measure of 12 hours of sun a day. And then one day they begin to express their flowers. Every pot has a different shade of purple or pink and they are exquisitely beautiful. They are very simple and represent all phases and facets of life, these very gentle but enticing violets. And you can't help but think how beautiful is our world that has within it the sweet and lovely violets.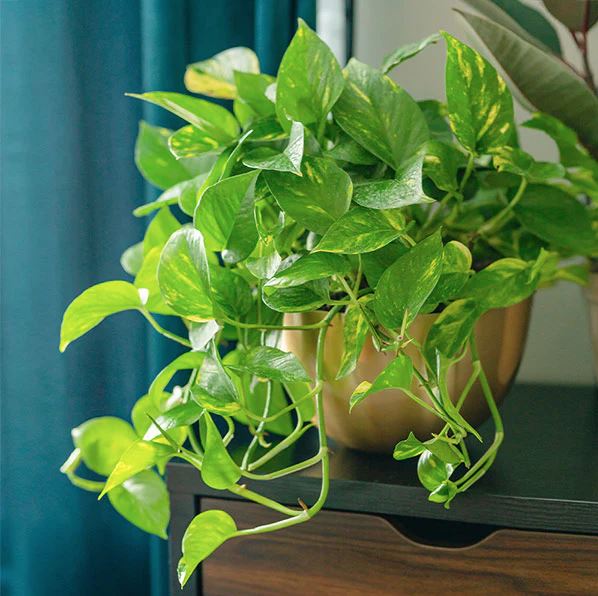 Equally beautiful is finding a loving home for 5 large leafing plants that are taking over a room which is needed for other purposes. I strike out with 3 of the plants on my cart headed from 3rd floor to ground floor. I had heard about a place off of ground floor where you can leave plants for others to take. On my way, I came to an open office door and met 3 of my women friends who work here, and I asked them where I might leave the plants. They came alive with joy saying things like "I always wanted a plant just like that." After each woman selected the plant that caught her attention. My cart was empty. I left smiling to return to the third floor. Two more plants to go, I headed again to ground floor. I next encountered one of the drivers for the motherhouse. He saw my plant and said his wife would love it. One more plant gone to a happy husband for his wife, and I turned around and headed in the other direction where I met another kindly woman who works at the motherhouse. She thought the plant was so beautiful and I said "You must have this plant". End of the story of the five plants that left our employ to give happiness and joy to other households.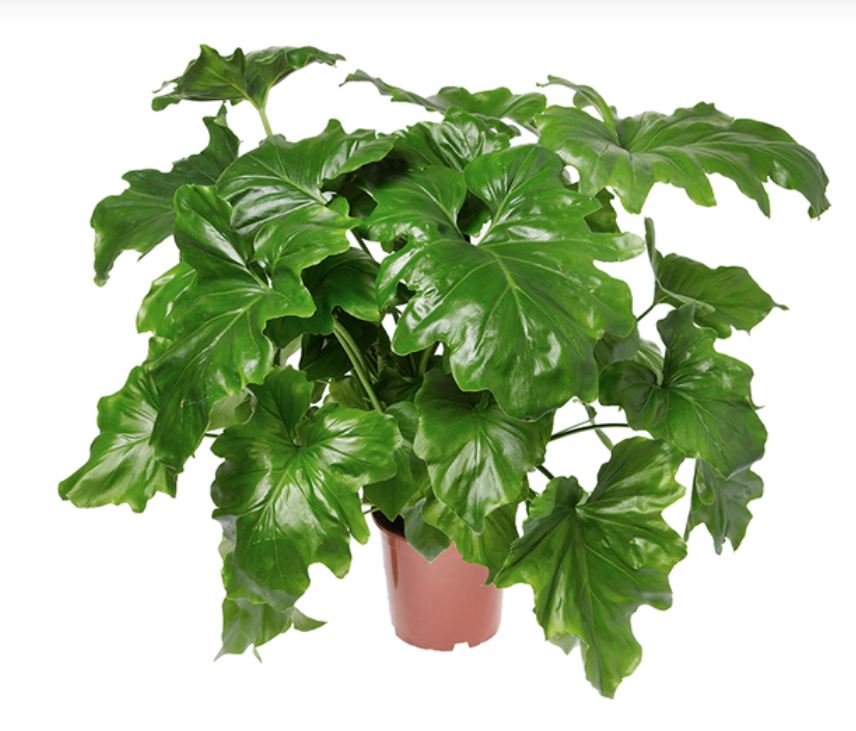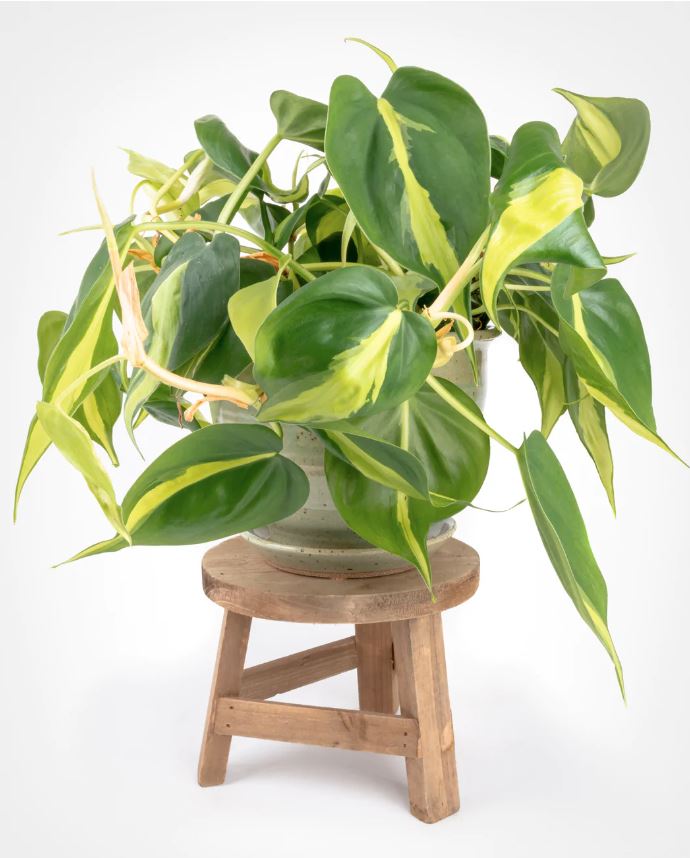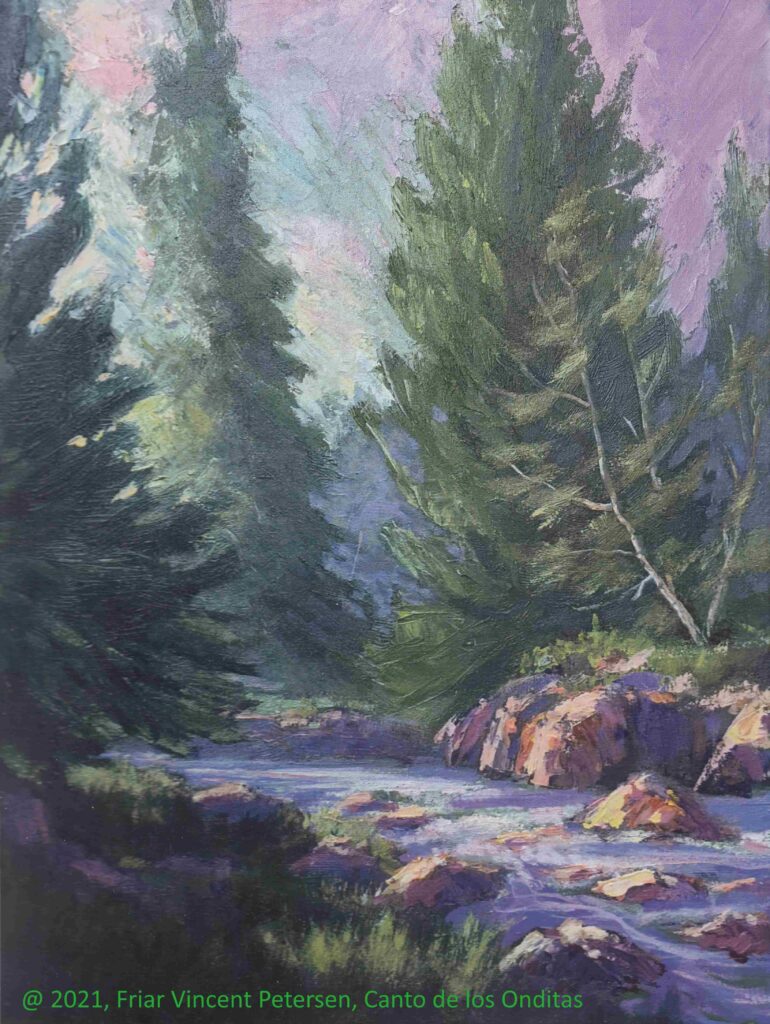 This beautiful painting by our Franciscan Brother Vincent Petersen reminds us of one of God's most precious gifts, water. Water runs through and around and under our little planet.. absolutely essential for the continuation of life as we know it and connecting all of us together in our common need.
We think of the water on the southern border of the besieged country of Ukraine. This week the first ship left the port of Odesa bound for Lebanon. We hope that many more ships will follow, headed toward those countries that depend on grain from Ukraine.
Water, in addition to transporting essential goods like food, is used to put out forest fires, generate electricity, and many other essential uses like drinking, cooking and cleaning,
In looking at our worlds water from a different perspective, the water previously stored in the Poles has been melting, causing the ocean level to rise. The higher water level affects the world with increased coastal erosion, flooding, loss of coral reefs, loss of animal habitat, and may result in scarcity of fresh water.
Water, beautiful water, help us to come to appreciate you, and therefore save you for future generations.






Out in the dark, lots of shining stars
As we view the night life on parade.
All make room, for the lovely lady Sister Moon.
She follows the stars and then loans them her brightness,
her wonderful lightness among her brother stars.
It is this time of year that we celebrate Sister Clare.
Clare Kiara Bright Light follower of Jesus with Francis
And the sisters and brothers who join the parade.
Sister Beth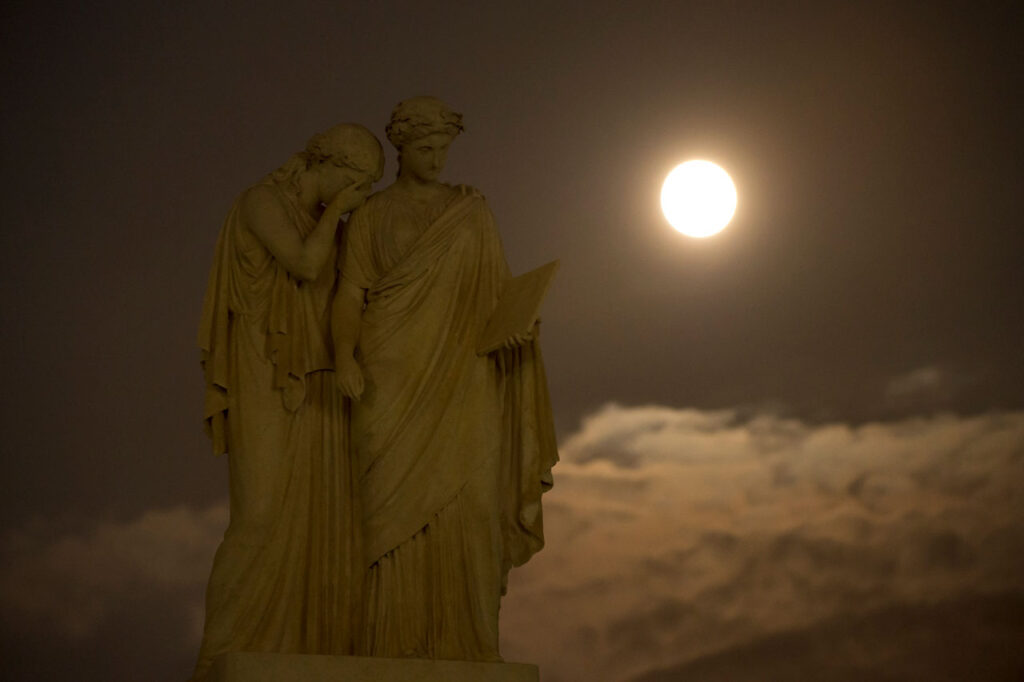 A perigee full Moon or super moon is seen over the The Peace Monument on the grounds of the United States Capitol, Sunday, August 10, 2014, in Washington.






The Flowers are from Lucie's brother, who lives with his family in Quebec.
These flowers arrived just in time to decorate our Community Room for the celebration of Sister Lucie's birthday. Lucie was born and baptized in Quebec City. She is a true Quebecois who loves her Provence and also all the Provences across North America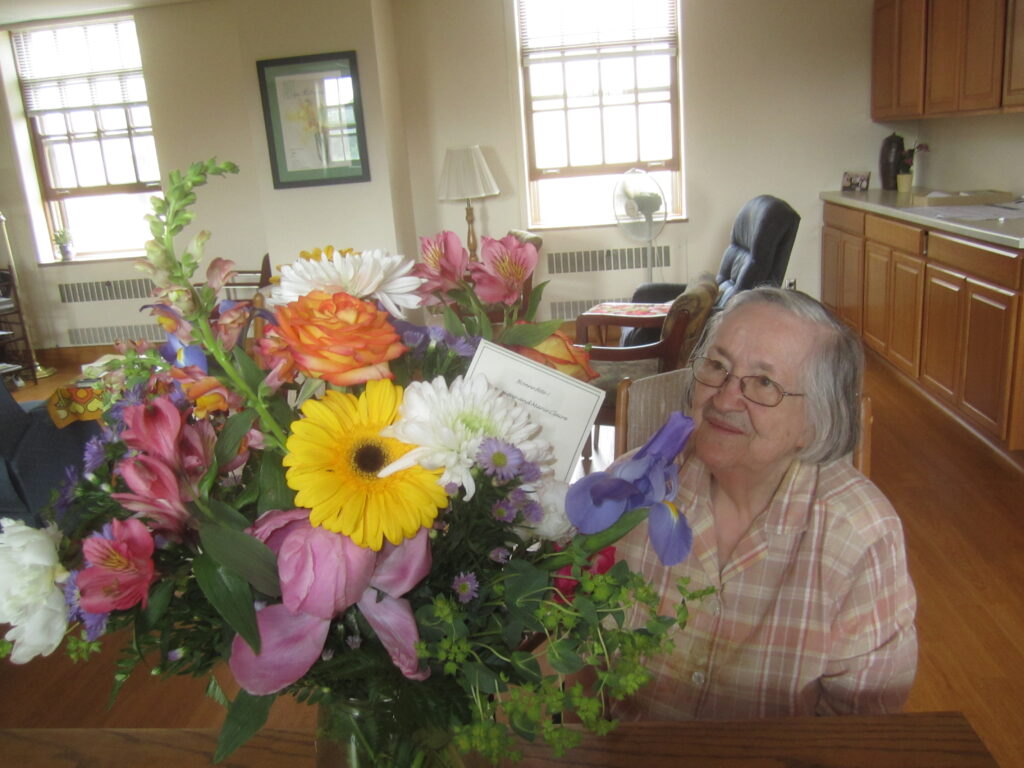 During her party we passed papers around telling about the history of Quebec all the way to modern times. The table cloth is white and the napkins are blue to honor the flag of Canada.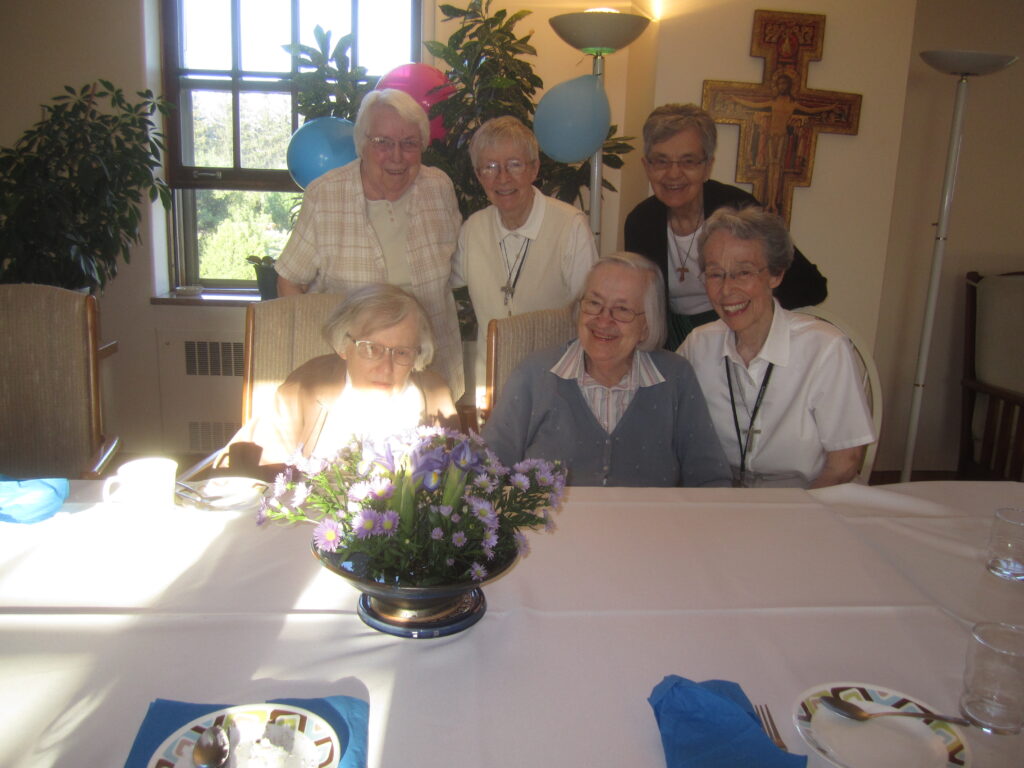 Sister Lucie entered our Community in Bloomington after many years of service within the Catholic Church in the province of Quebec. In preparing the celebration of Lucie's birthday we wanted to highlight Quebec, her place of birth and of work. We went to the internet and took out infirmation highlighting the history of Quebec and especially the history of their flag in the colors of blue and white with a little red for English speaking Canada.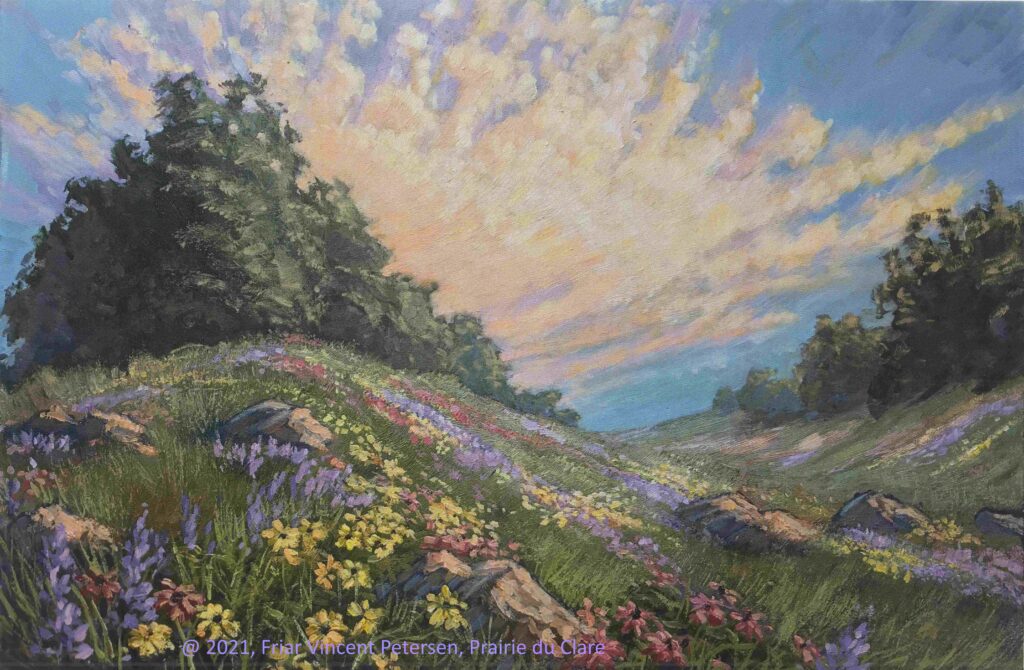 What a beautiful season to celebrate Sister Ramona Miller's sixty years of life among the Franciscan Sisters of Rochester Minnesota. Last evening we celebrated with Ramona both the past and her future with us as our Commissary requested by our Poor Clare Community and blest and approved by the Holy See, that is Papa Francisco and his staff.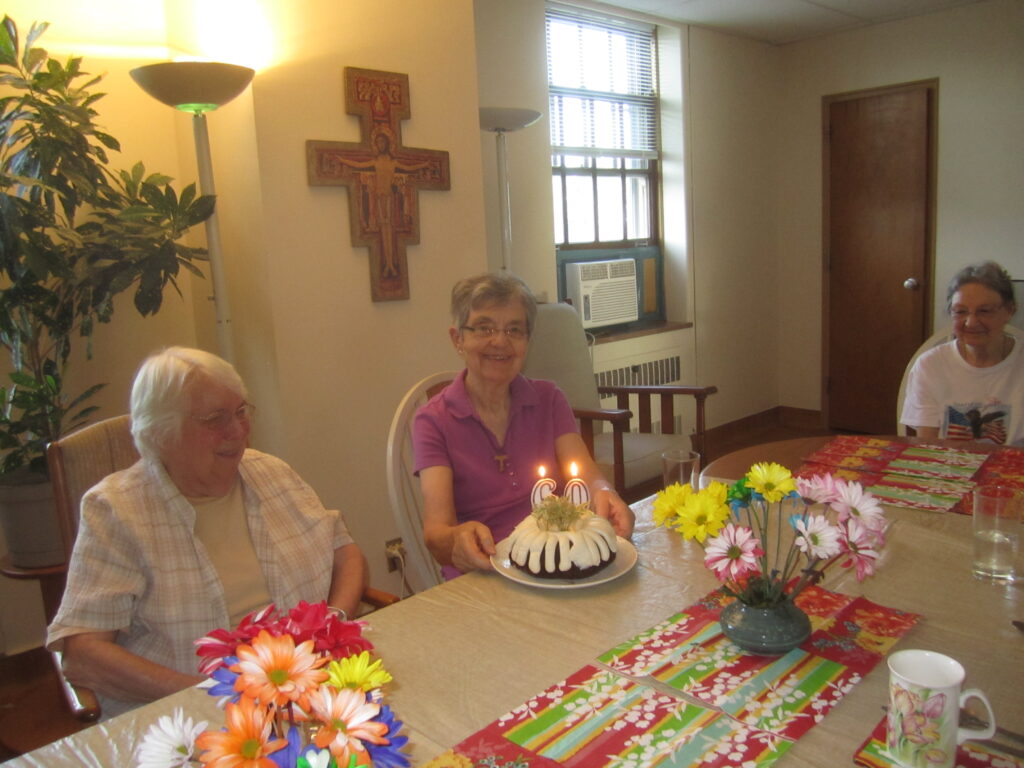 Hyvee helped us to decorate the tables with colorful flowers and the bundt cake was supplied by
Bundt Cakes Only.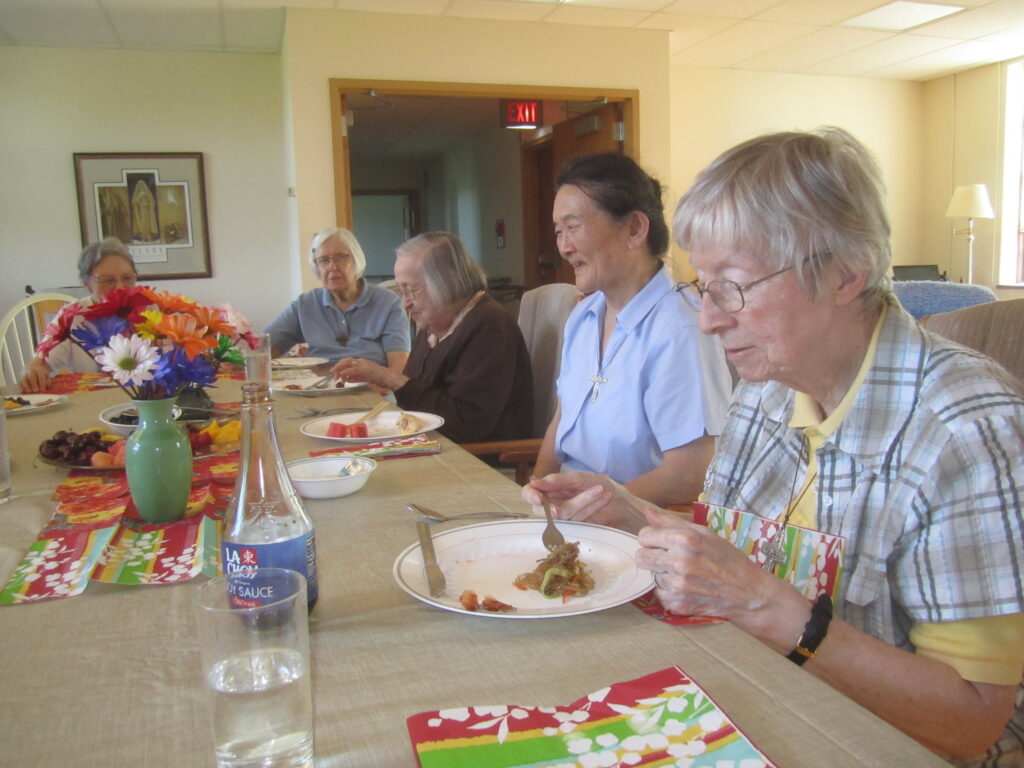 Sister Catherine was the head chef and prepared the best in Korean cuisine.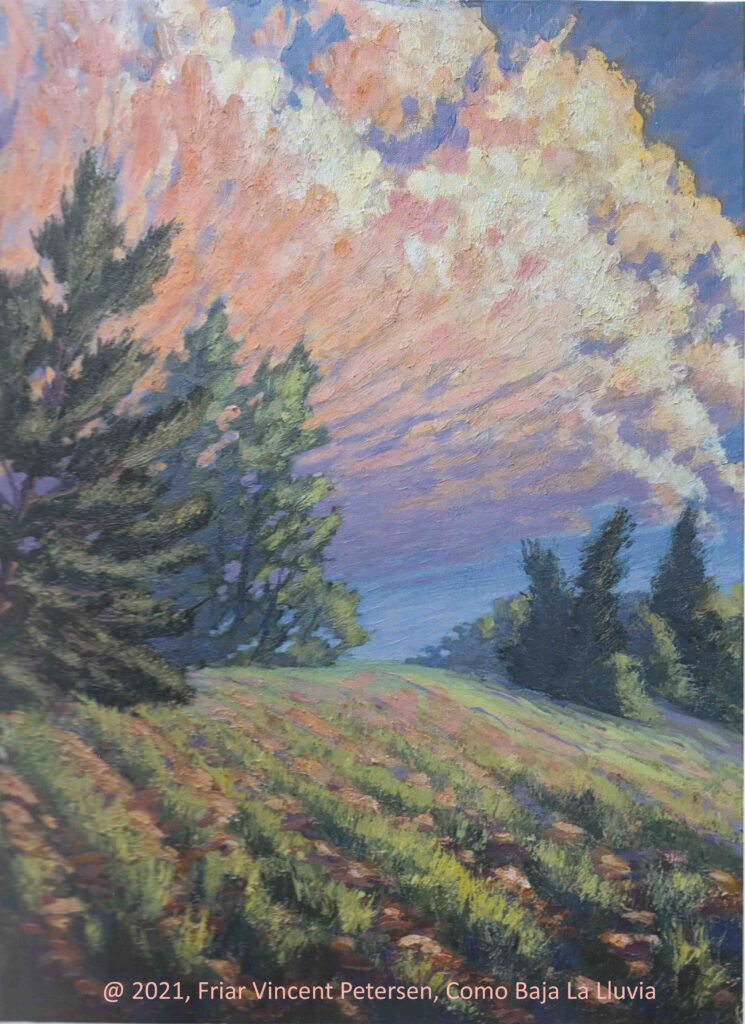 The month of May here at Assisi Heights was a time of comings and goings. Sister Madonna Winkels is here with us from Cheju, Korea. Madonna was born in Iowa, grew up in Minnesota and studied nursing at the University of Minnesota. She entered the community of Poor Clares in Bloomington, Minnesota in 1959. Soon after Bishop Herald Henry, a missionary bishop in Korea, visited with the Clares and asked them to host some young Korean women interested in religious life. The women came from Korea and the Clares expressed delight in receiving them. Sister Madonna was inspired by their eagerness to learn about and experience religious life in the monastery. She helped the women as she was able while they were in Minnesota. Not long after the Poor Clares, Sister Madonna and others from Bloomington made a foundation on Cheju Island off the southern coast of Korea where Sister Madonna spent most of her Religious life. Now the Community of Cheju is flourishing and they have a foundation in the northern part of South Korea.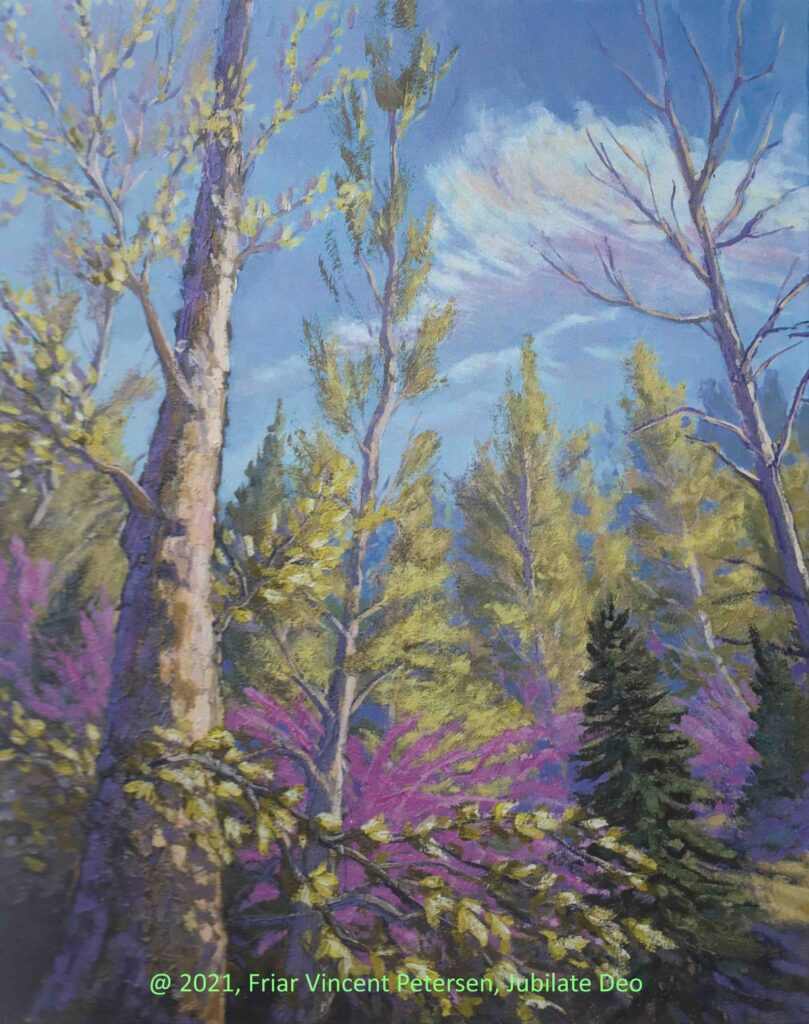 I
"April is a beautiful month for those who love the softening of winter with the promise of a gentle sun. This is the month to end all wars and settle down together to enjoy the beautiful planet our God has given to us.
At the end of April the war of Mr. Putin against a sovereign country rages on.  Nation states and countries send their weaponry but "no boots on the ground." Let us send one great and heartfelt prayer to our loving God to end this war.  Let us pray also for the Russian Orthodox Church that she may speak out against this terrible war.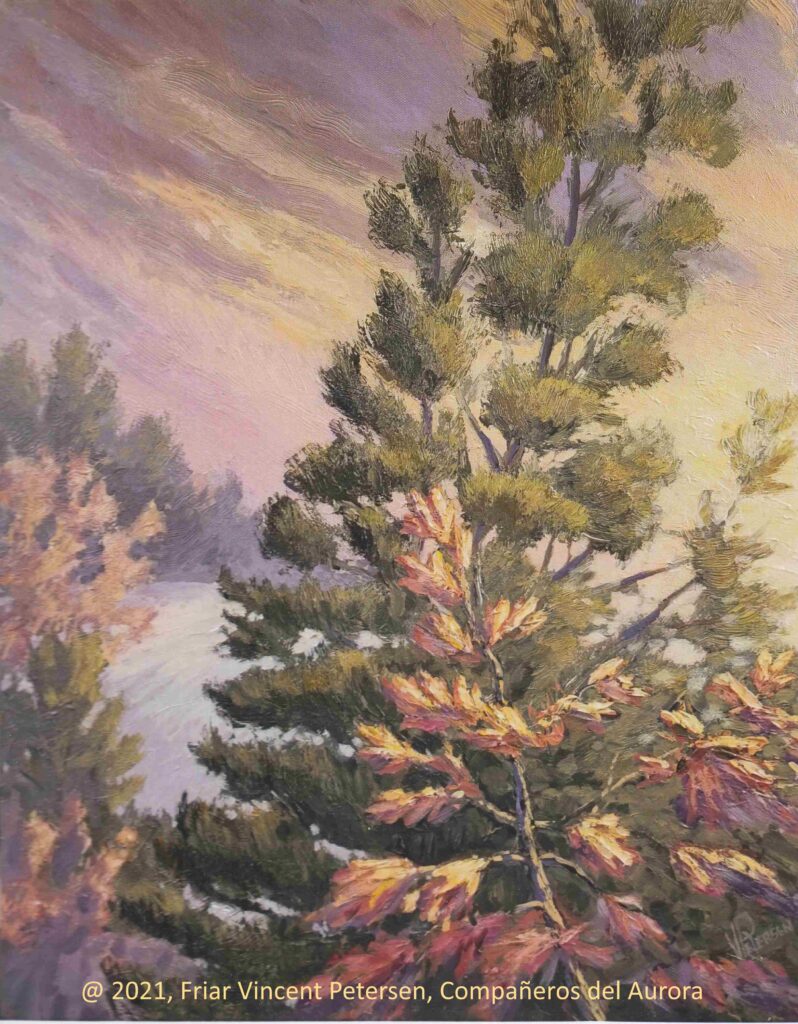 "Ides of March" means the middle of the month of March.  Among the ancients of Rome, it was a frightful time.  I think that we can understand their fear.  The universal virus is still making its devious way around our planet in the form of variants.  Mr. Putin of  Russia has invaded his neighbor, Ukraine, killing indiscriminately children, mothers, fathers, grand parents, etc.  My prayer is that they have a place for Mr. Putin at the Hague, and there to try his case, crimes against humanity.    Sister Beth