Archive for December, 2016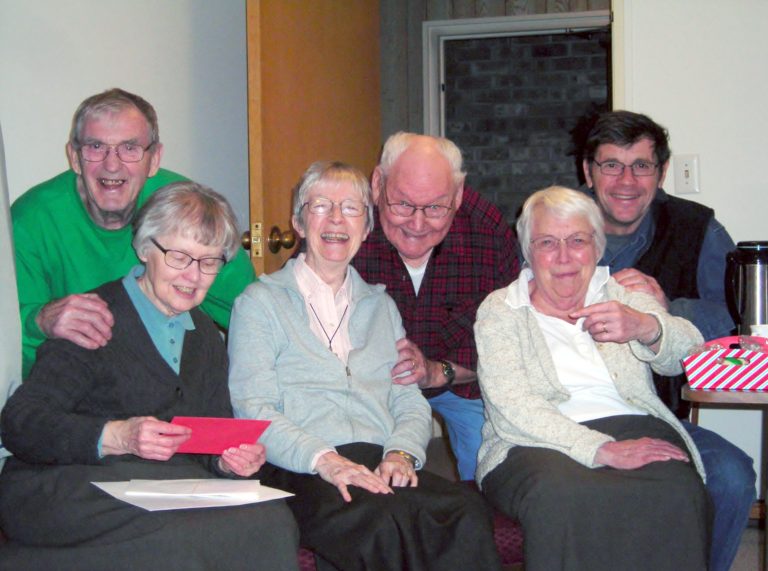 THE KNIGHTS OF COLUMBUS SURPRISE US, BRINGING GIFTS FOR OUR CHRISTMAS CELEBRATIONS. OUR RELATIONSHIP WITH THE KNIGHTS GOES BACK TO 1953, OUR BEGINNING HERE IN BLOOMINGTON.
December 14, 2016
Best viewed in Chrome or Firefox. Our video may take a moment to load
CREDITS
Photos of Monastery Crèches – Lynne Morin
Vinyl to digital conversion – Robb Morin
Technical Expertise – The Borchards
Creative Design – Sister Beth Lynn
The Music of Spain
Bell Ringers of the Dawn
Every Sunday morning between four and six, a
group of men – Bell Ringers of the Dawn –
circulate through the streets of the mountain
village of Arriate.
Andalusian Liturgy Part 1 & 2
In the Andalusian mountain town of Ronda, a
religious order of women lives in a convent with
the mission to tend the sick at night. Each
morning they gather in their chapel to sing
during the Mass. This religious order shuns
publicity of any kind. The mother superior
permitted the taping of the music on the
condition that the sisters remain unaware.