Archive for December, 2017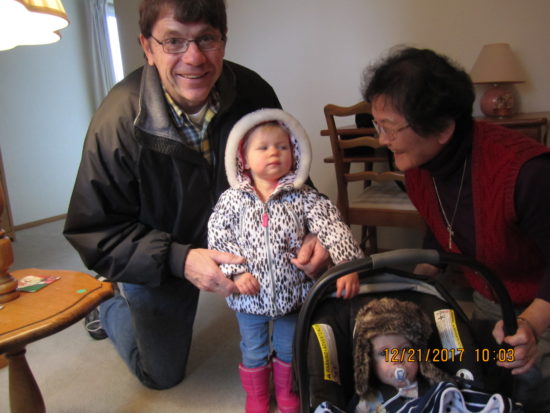 Bill Weldon stopped by with Conner and Quinn on there way to take on Santa at the Mall of America. Sister Catherine is trying out her baby-whispering skills.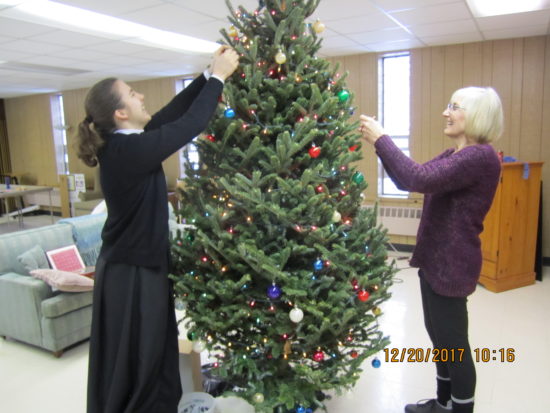 Pro Ecclesia Sancta Postulant, Matty and our dear friend Joyce are helping with the decorating.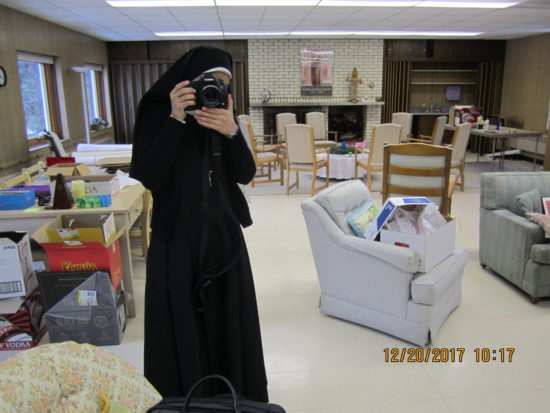 Behind the Camera is Sister Cynthia.
December 15, 2017
"After the earliest chapel bells, before the first light begins its revelation of the landscape, I wait in the empty country of the stars…"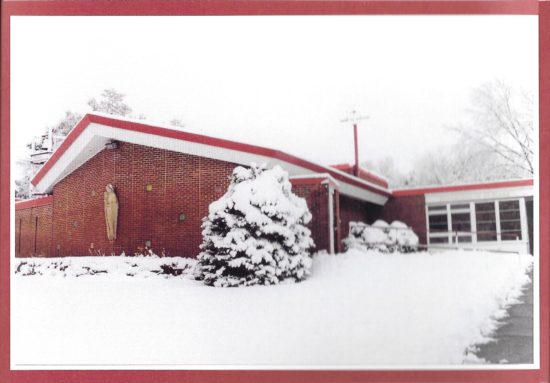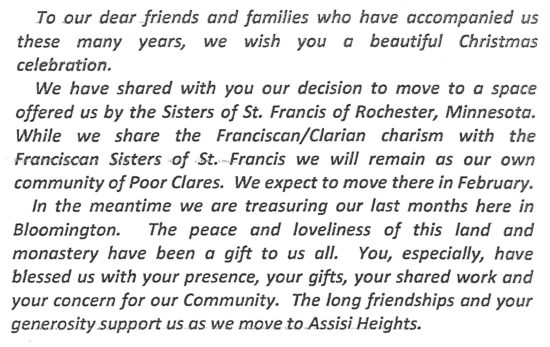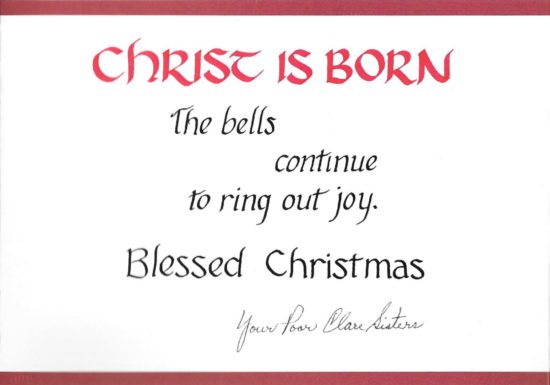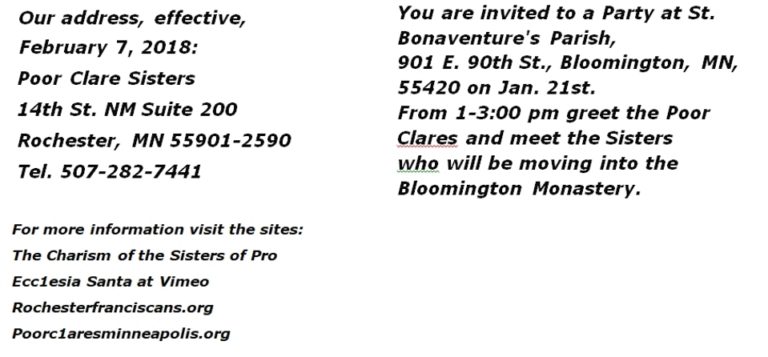 December 4, 2017
The News is out. The beautiful Sisters of Pro Ecclesia Sancta will be moving into our precious monastery as we leave for Assisi Heights. We have been in dialog with them for many months. Only God could give us such fine young women to carry on the life of prayer here, and from here to offer apostolic service in our Archdiocese. The female branch of Pro Ecclesia Sancta was founded in Peru only 25 years ago. Their numbers have grown steadily and they have missions as far away as Spain.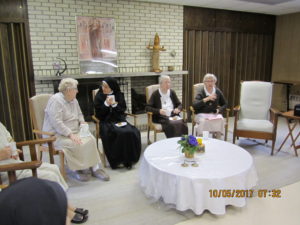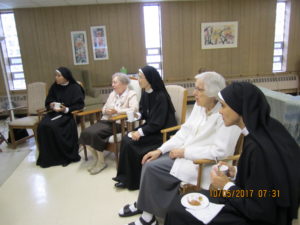 Sisters Gabriel and Eileen are in conversation, while Sister Jo and Sister Frances are talking across the circle with Sisters Fabiola, Helen, Emy, Margaret and Cinthya.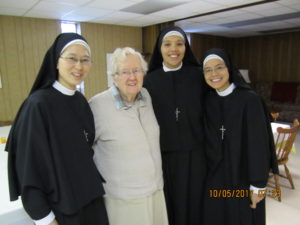 Srs Emy, Gabriel, Fabiola and Eileen;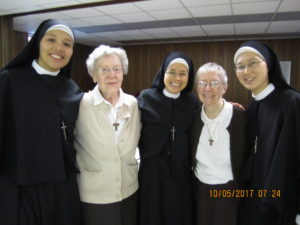 Srs. Fabiola, Helen, Eileen, Jo and Emy.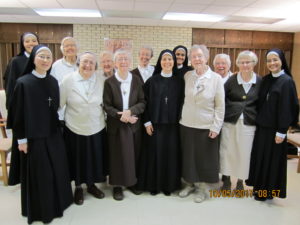 Sister Julieta is front and center.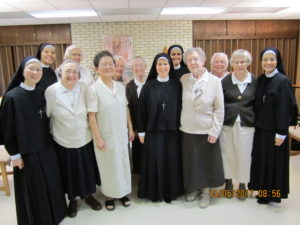 Hail, hail the Gangs all Here!
December 4, 2017
Here we all are in our construction finery! Mr. Don DeCramer, project director of the renovation of our community home on third floor, invited us to go down to Assisi Heights to see the progress of the reconstruction of our wing. The stipulation of the invitation was that we must wear hard hats, vests and sensible shoes. Kathy Gatliff, director of Communications & Public Relations at Assisi Heights, took these great photos.
Sisters and Don at the Entrance to our wing.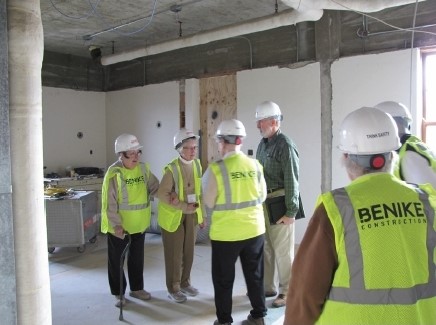 Sisters thank Don and his crew for their excellent work.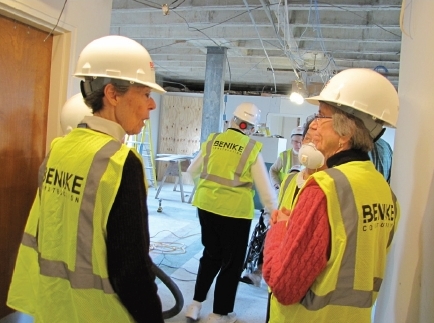 Srs.Marilyn and Beth in deep discussion.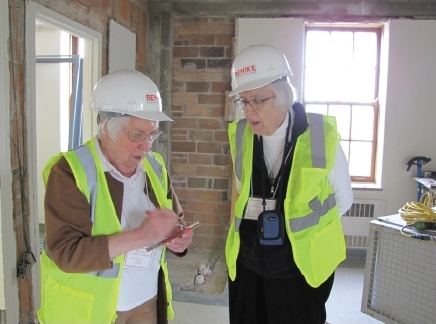 Srs. Caroline and Margaret Checking specifications.