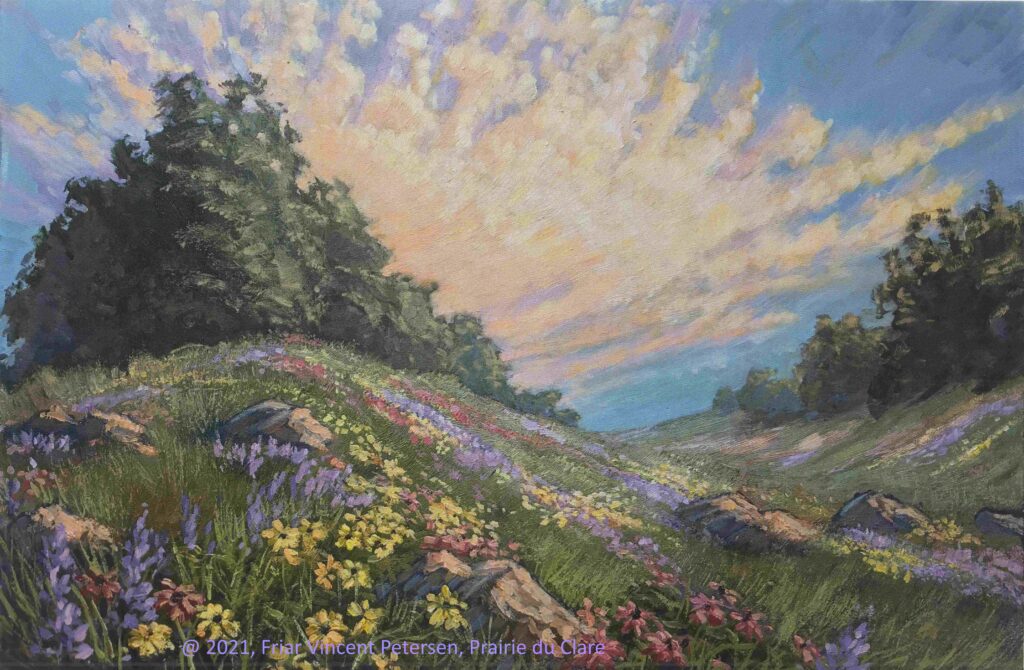 What a beautiful season to celebrate Sister Ramona Miller's sixty years of life among the Franciscan Sisters of Rochester Minnesota. Last evening we celebrated with Ramona both the past and her future with us as our Commissary requested by our Poor Clare Community and blest and approved by the Holy See, that is Papa Francisco and his staff.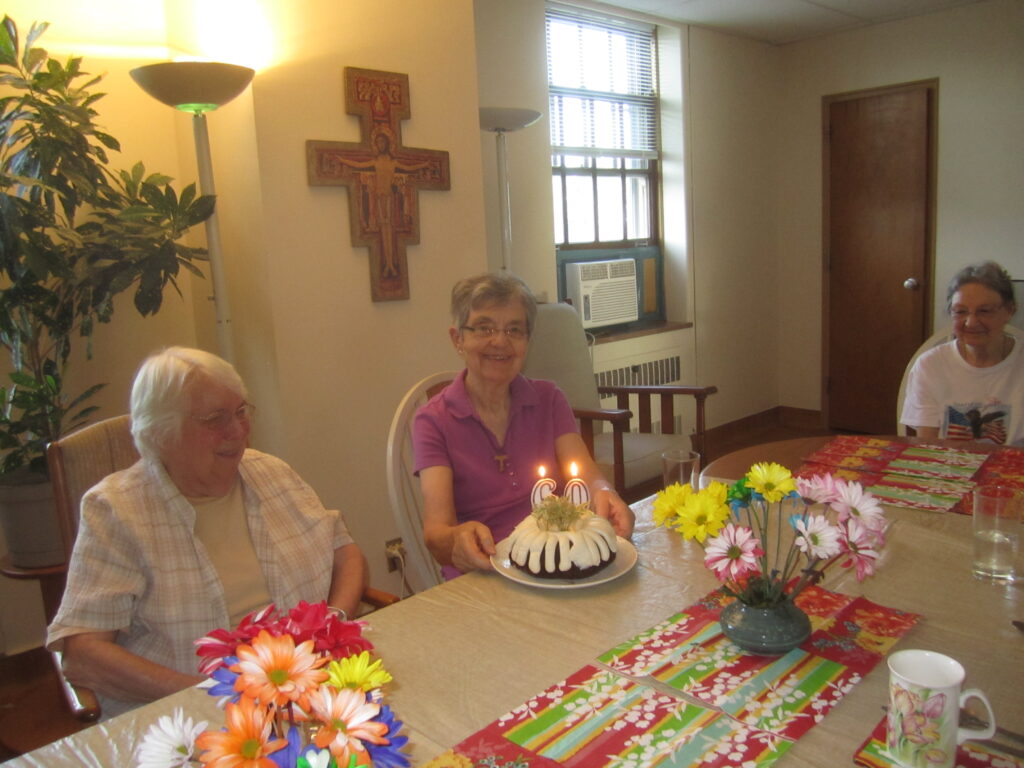 Hyvee helped us to decorate the tables with colorful flowers and the bundt cake was supplied by
Bundt Cakes Only.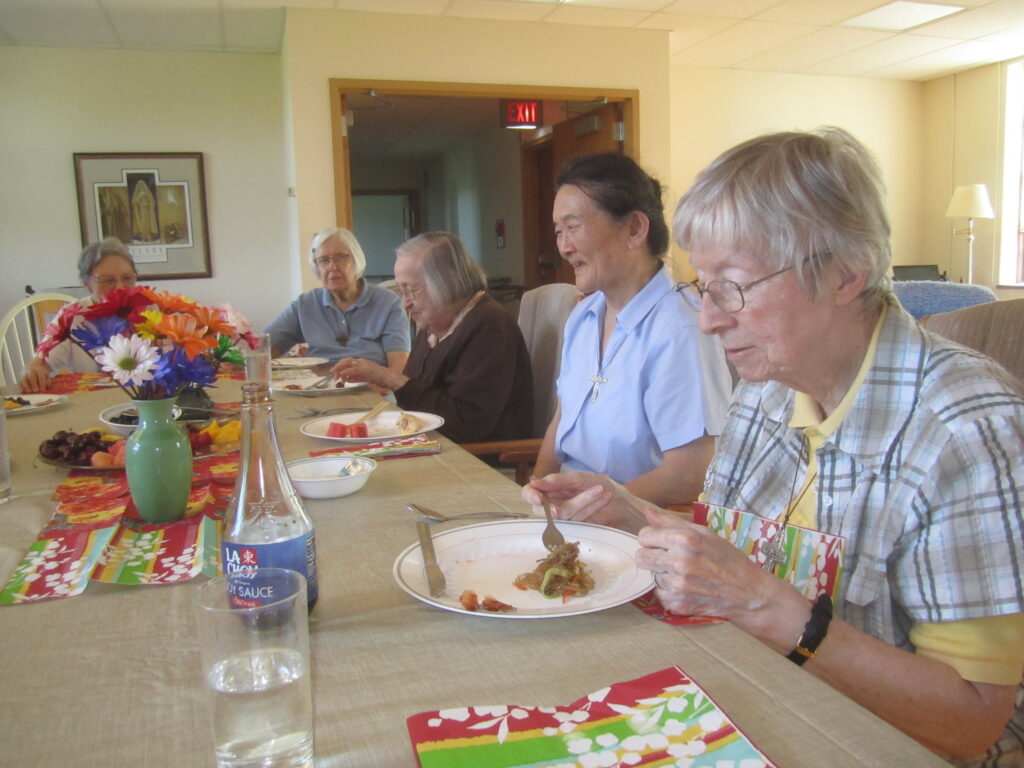 Sister Catherine was the head chef and prepared the best in Korean cuisine.