Memories of St Clare
"Keep Your Eyes on Me": a song written by Sebastian Temple, a secular Franciscan, way back in the 60's.
Outside the walls and down the hill from Assisi is the little chapel of San Damino. It was there, praying before the Crucifix, that the young rascal, Francis, destined to become the world famous saint, was commissioned to transform our world into a place of beauty and love. St. Clare began her life of Franciscan prayer and poverty in this little chapel.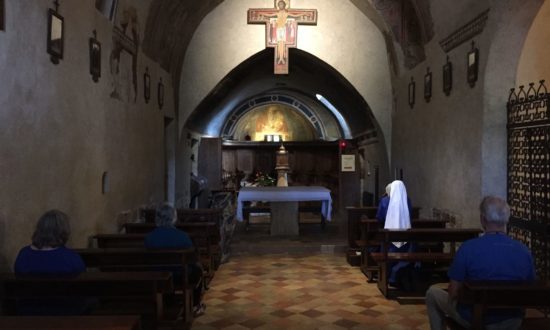 And this is a replica of the San Damiano cross in our Assisi Heights third floor chapel. It is here that the we Clares gather five times a day to continue that prayer of Francis for God's beloved people.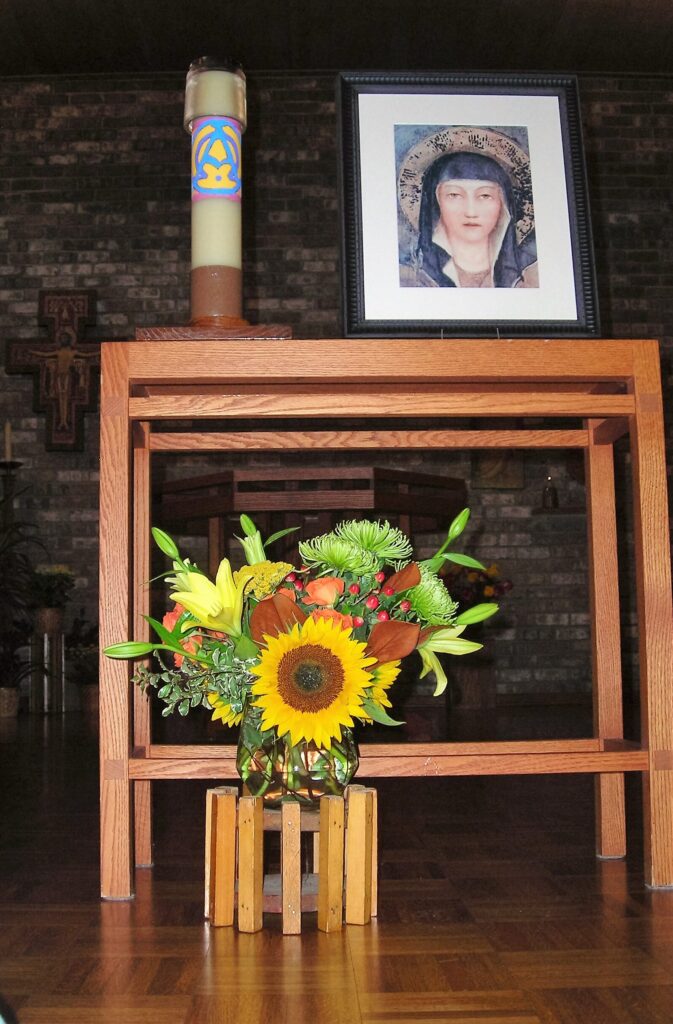 The flowers are from Brother Bob Frazzati and Friar friends from the East Coast on the feast of Clare.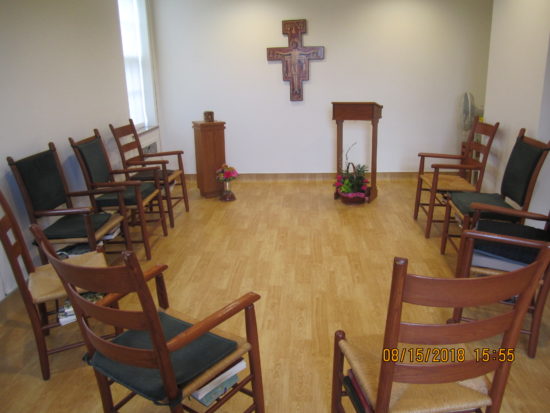 Every August 11th for the feast of St. Clare of Assisi, we receive, that is, the Clares throughout the world, a letter from the Minister General of the Order of Lesser Brothers, the Franciscan men of our multifaced Franciscan family. Brother Michael Anthony Perry is our current Minister General and Servant. His letters are inspiring and challenging.
On the cover of his letter he has a painting on wood by a Spanish Friar, Fra Miguel Angel. It is interesting because Clare, as a mature, fully garbed nun, is kneeling on one knee outside the monastery at night gazing at a crescent moon and stars. This makes me chuckle because I would put Francis in this picture and Clare inside the Chapel gazing at the 12th century San Damiano Cross, the resurrection cross, with Christ's arms out-stretched to embrace all God's people.