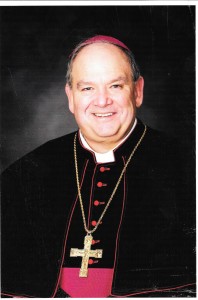 COME AND JOIN US FOR THE CELEBRATION OF CLARE OF ASSISI:
THE TRANSITUS OR PASSING OF ST. CLARE IS AT 7 PM ON WEDNESDAY, AUGUST 10, 2016.
THE EUCHARIST IS AT 10 AM AUGUST 11, 2016.
Our new archbishop, Bernard Hebda, will preside at the Eucharist. We are grateful for Bishop Hebda's presence. Poor Clares have a special relationship with their bishops which goes back to the early 13th century when Bishop Guido of Assisi gave his full support to Francis and Clare at the very beginning of the Franciscan movement. God bless Bishop Guido. You could think of him as a Medieval Bernie Sanders: open to the new and attracting the young.
July 2, 2016
HELLO TO ALL YOU GOOD FOLKS OUT THERE.  WE ARE UP AGAIN AND HAPPY TO INVITE YOU TO CELEBRATE EUCHARIST WITH US ON THE FOURTH OF JULY AT 9:OO AM.