Archive for September, 2023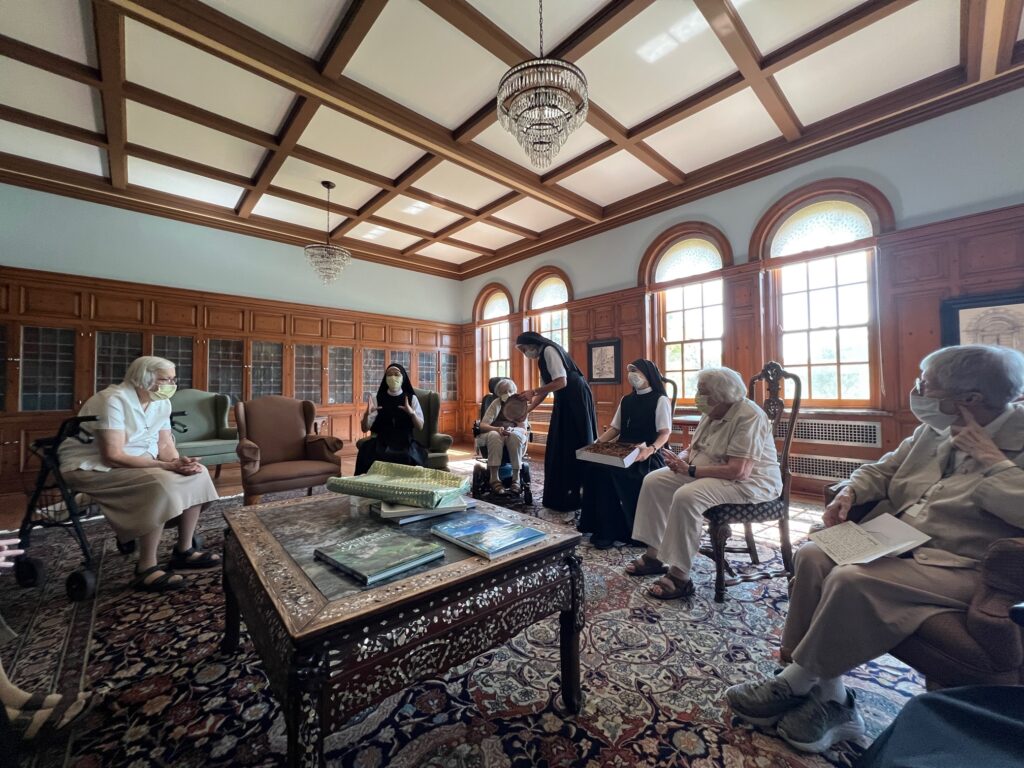 Before the summer season ended, our lovely sisters from Bloomington, known by all of us as the PES Sisters, came to spend the day.  We joined in Community prayer and together shared  our main meal in the large dining room.  In that venue we could remove our masks!  Our Sisters came bearing gifts.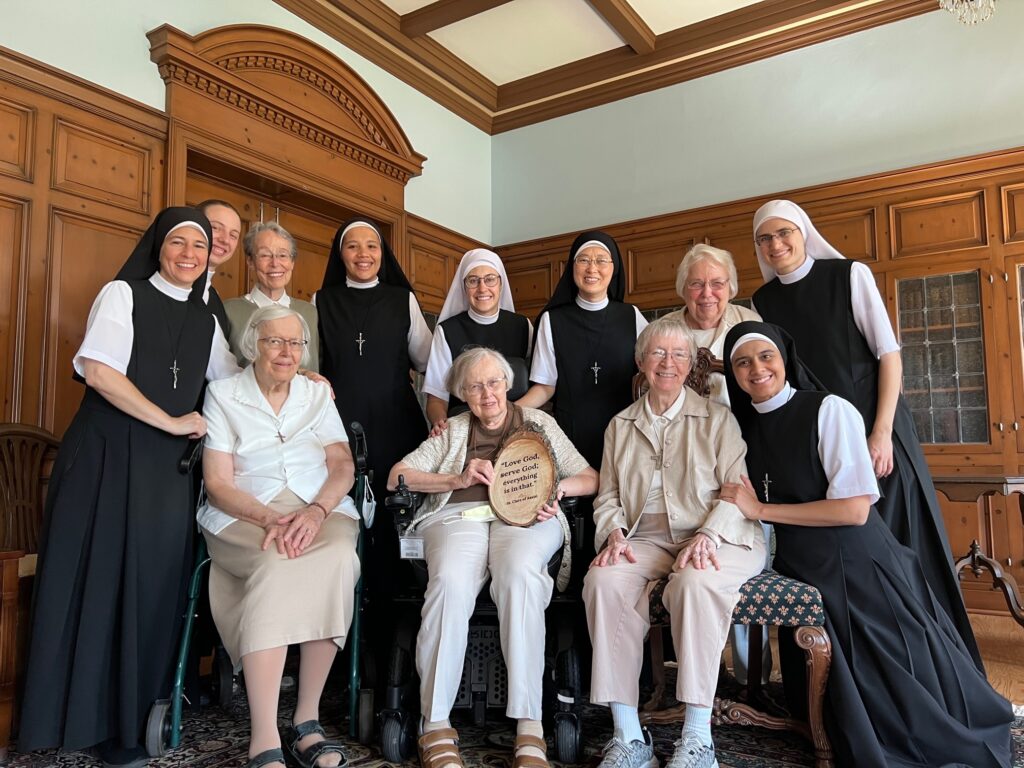 This wooden plaque and the carved words brought us back to the time of our handing over the monastery in Bloomington to these beautiful women. They had made booklets for all who attended our "going away" party at the Church of St. Bonaventure.  The words on the plaque remind us of their wish for us as we moved to southern Minnesota.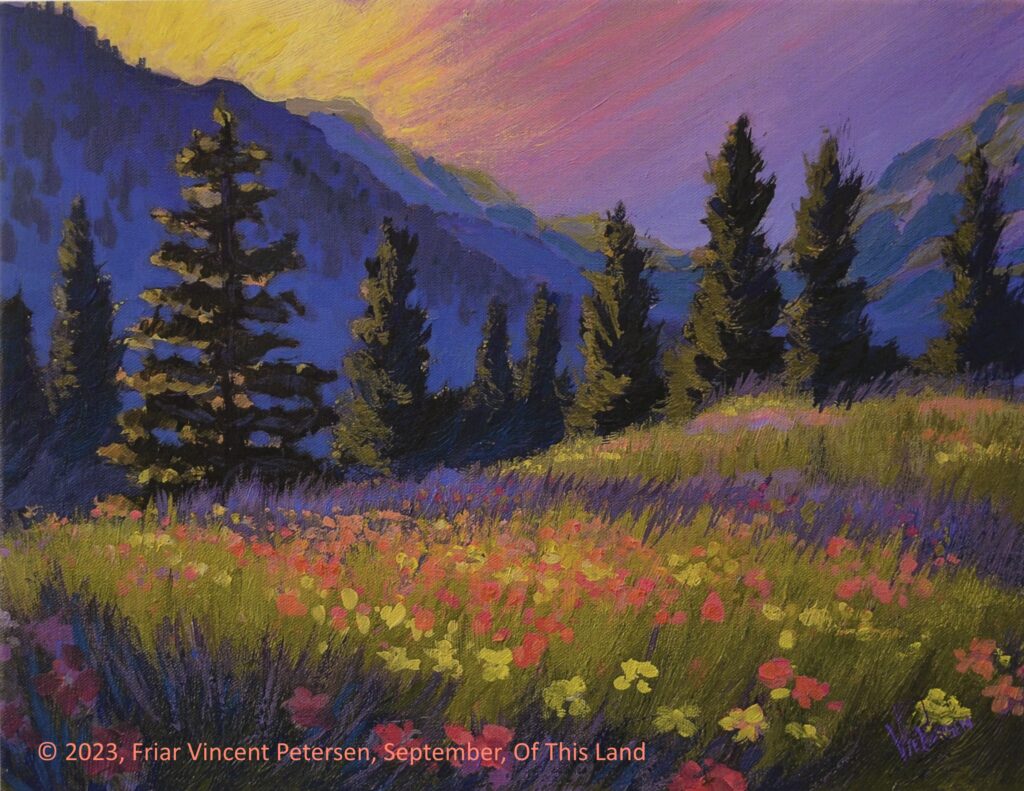 These two pieces of God's work of art speak out on these last days of summer.  They pull out all the levers to make a marvelous tapestry for us to enjoy as we move toward fall.
In contrast, we see the beauty of the gifts of human investment in the building of a house that welcomes all to remember the little man of Assisi, and God's call to each of us to follow our special path in a life to add beauty and love in our world.