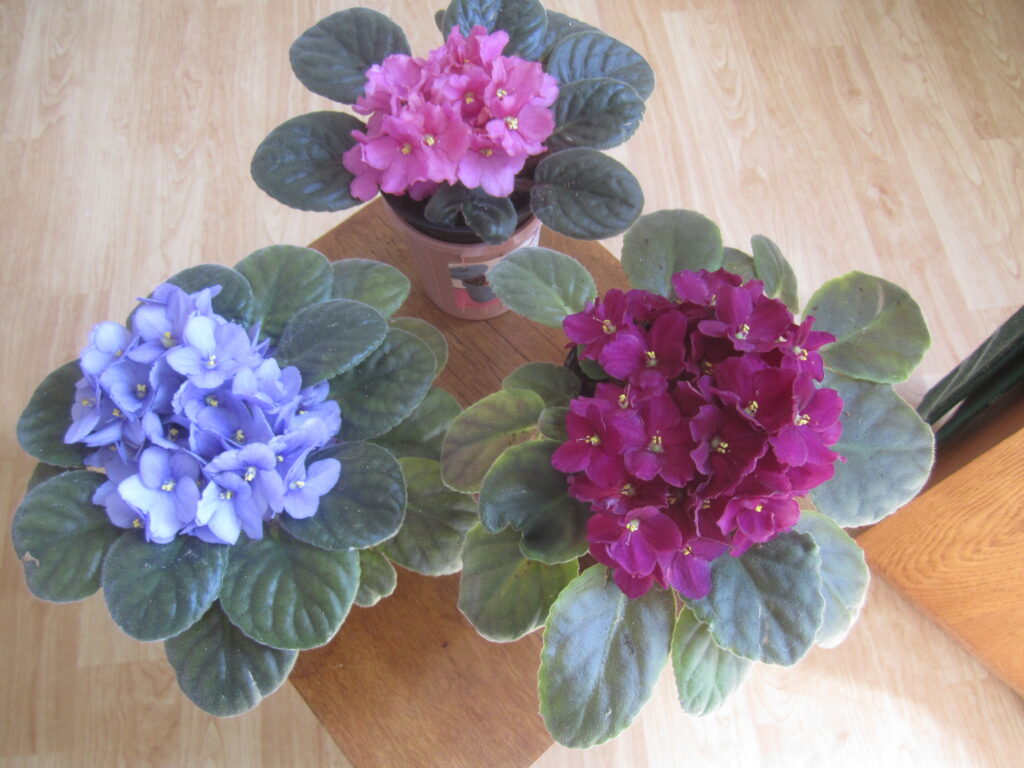 Violets can be a metaphor for life. They have their own cycle, and it is usually not according to our expectations or desires. Violets seem to have an inner sense when they want to leaf out and when they want to flower. They teach us patience, hope, and offer a conversation piece with others equally enamored with the violets. At times we think nothing will happen, they will never bloom. But we bear with them, water them and give them their full measure of 12 hours of sun a day. And then one day they begin to express their flowers. Every pot has a different shade of purple or pink and they are exquisitely beautiful. They are very simple and represent all phases and facets of life, these very gentle but enticing violets. And you can't help but think how beautiful is our world that has within it the sweet and lovely violets.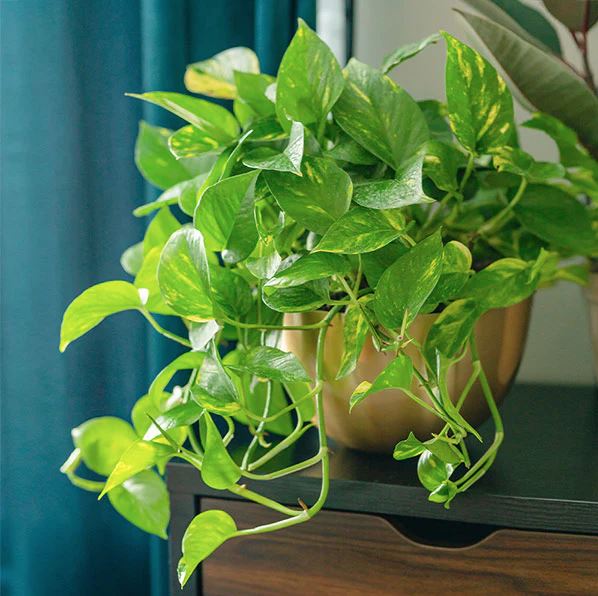 Equally beautiful is finding a loving home for 5 large leafing plants that are taking over a room which is needed for other purposes. I strike out with 3 of the plants on my cart headed from 3rd floor to ground floor. I had heard about a place off of ground floor where you can leave plants for others to take. On my way, I came to an open office door and met 3 of my women friends who work here, and I asked them where I might leave the plants. They came alive with joy saying things like "I always wanted a plant just like that." After each woman selected the plant that caught her attention. My cart was empty. I left smiling to return to the third floor. Two more plants to go, I headed again to ground floor. I next encountered one of the drivers for the motherhouse. He saw my plant and said his wife would love it. One more plant gone to a happy husband for his wife, and I turned around and headed in the other direction where I met another kindly woman who works at the motherhouse. She thought the plant was so beautiful and I said "You must have this plant". End of the story of the five plants that left our employ to give happiness and joy to other households.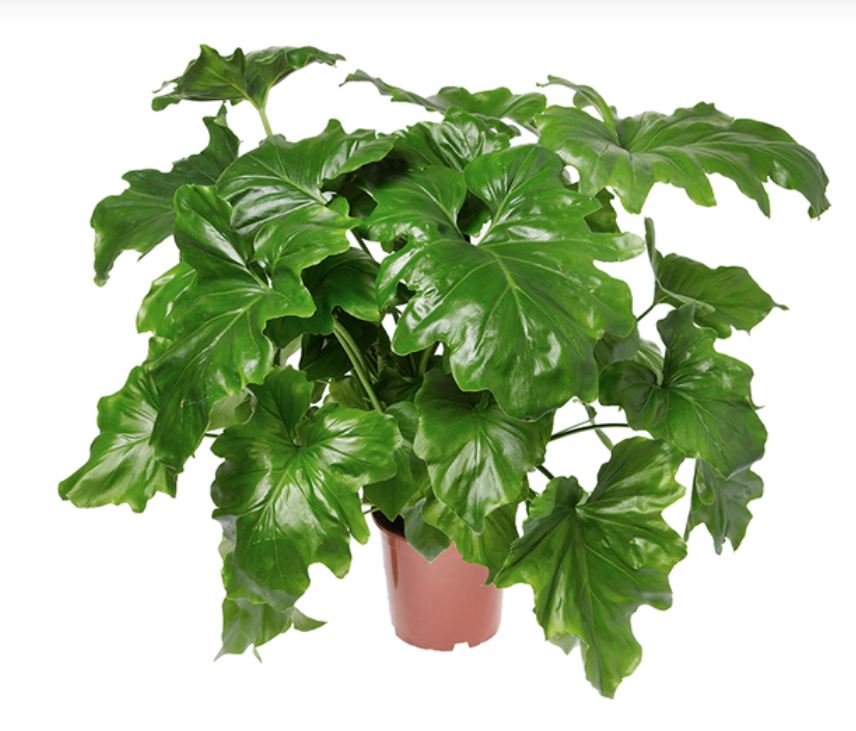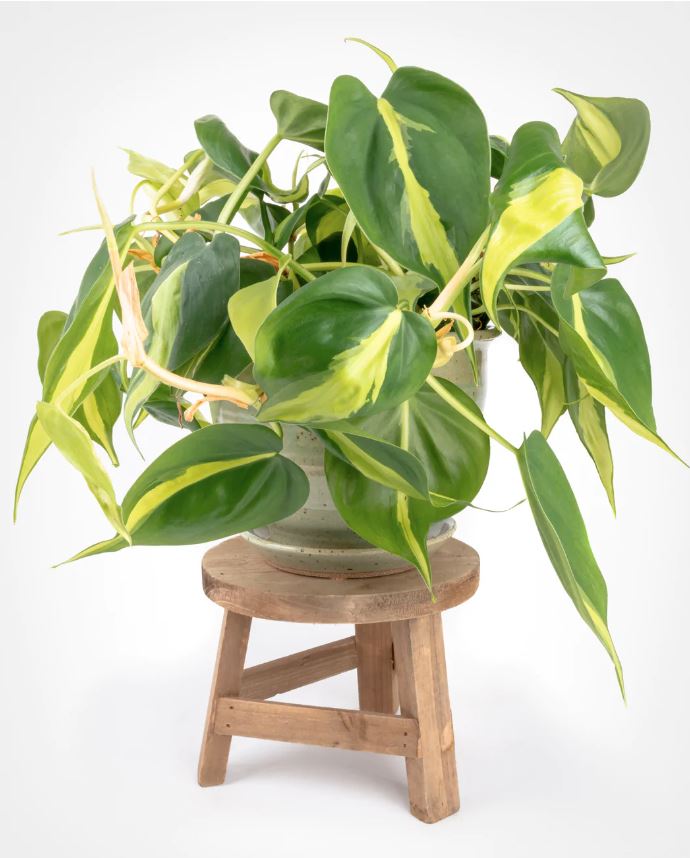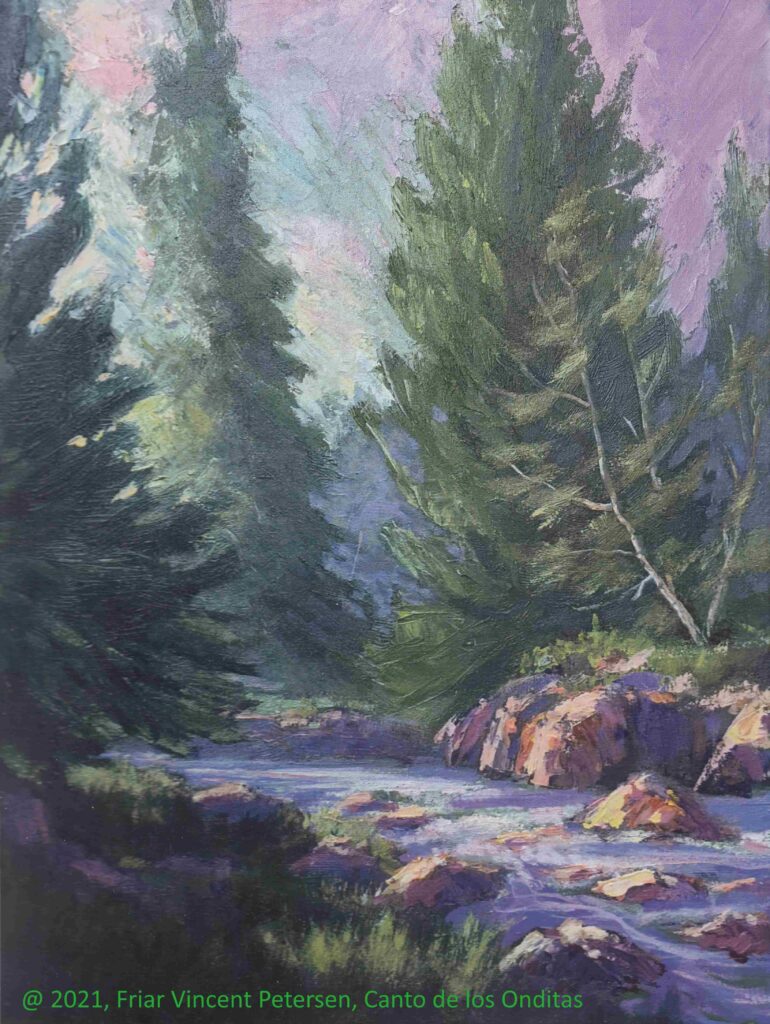 This beautiful painting by our Franciscan Brother Vincent Petersen reminds us of one of God's most precious gifts, water. Water runs through and around and under our little planet.. absolutely essential for the continuation of life as we know it and connecting all of us together in our common need.
We think of the water on the southern border of the besieged country of Ukraine. This week the first ship left the port of Odesa bound for Lebanon. We hope that many more ships will follow, headed toward those countries that depend on grain from Ukraine.
Water, in addition to transporting essential goods like food, is used to put out forest fires, generate electricity, and many other essential uses like drinking, cooking and cleaning,
In looking at our worlds water from a different perspective, the water previously stored in the Poles has been melting, causing the ocean level to rise. The higher water level affects the world with increased coastal erosion, flooding, loss of coral reefs, loss of animal habitat, and may result in scarcity of fresh water.
Water, beautiful water, help us to come to appreciate you, and therefore save you for future generations.