Here on third floor of Assisi Heights, Franciscan Motherhouse, "sheltering in place", we celebrate the Lord's Resurrection.   It is amazing what one thinks of when locked in a small space.   To begin with, one can imagine the early followers of Jesus.  They had locked themselves in the Upper Room "for fear of the Jews."  As followers of Jesus would they be implicated in His actions?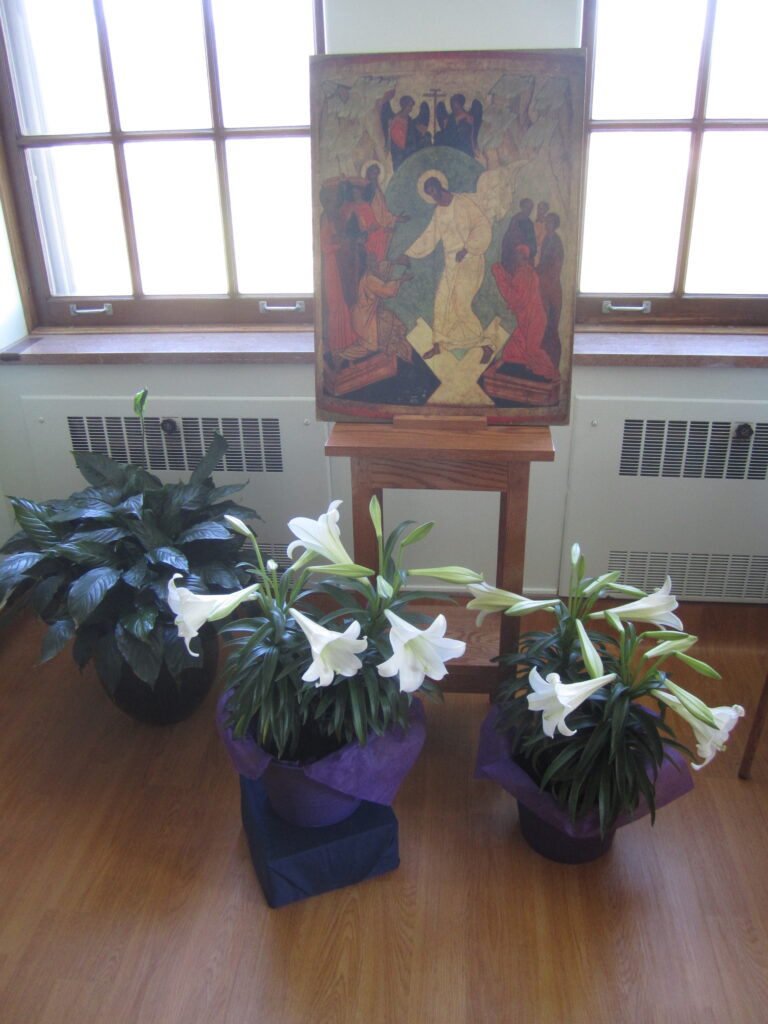 WE CAN ALSO THINK OF THE PERSONS THROUGHOUT OUR PLANET ENCARSERATED FOR VARIOUS CRIMES AND MISDEMEANORS, FOR THE MIGRANTS FROM COUNTRIES THROUGHOUT OUR WORLD, AND OUR SISTERS AND BROTHERS STUCK SEEMINGLY FOREVER IN THE CAMPS. THIS CORONA PLAGUE MIGHT BE A WAKE UP CALL FOR MORE OF US TO TAKE RESPONSIBILITY FOR OUR SISTERS AND BROTHERS IN THE HUMAN FAMILY.
WE CONTINUE TO HOLD EACH OF YOU, OUR FRIENDS, IN PRAYER—OPEN TO SURPRISES THAT MIGHT COME FOR ALL OF US IN THIS MOST UNUSUAL TIME.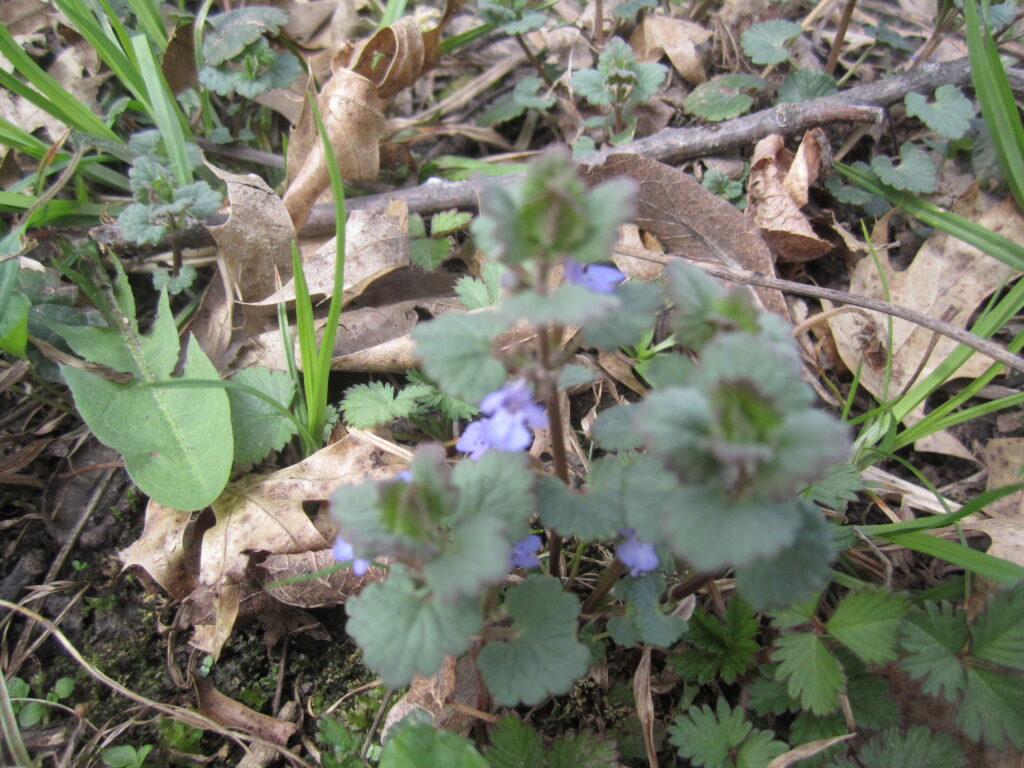 April 1, 2020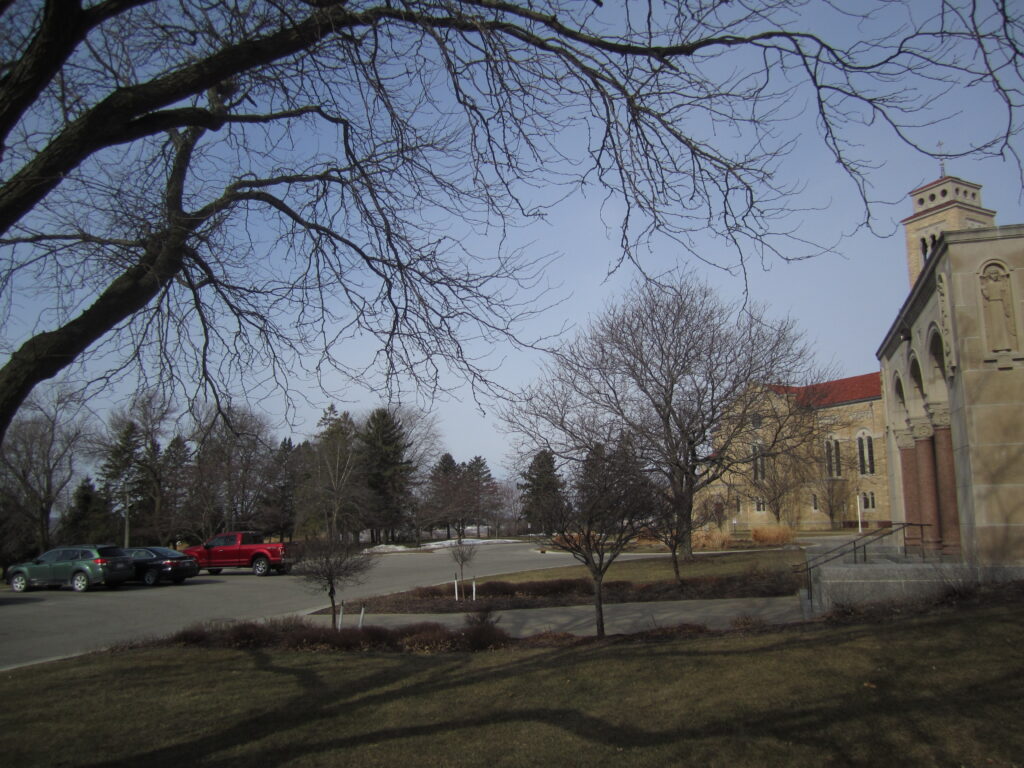 Beauty rises from scarred branches
EASTER 2020
Easter, 2020
"I have called you friends…" John 15:15
We have taken our Easter greeting to you, whether by card, email or website, from the words of Jesus in the Gospel according to John. The setting is the Last Supper, which we celebrate on Thursday of Holy Week. "I have not called you servants, but friends."
How will we celebrate Holy Week this year: in our homes "sheltering in place," or in protective gear caring for others in hospitals or testing stations? We can think of ourselves as the disciples of Jesus who were hiding out because of fear from the "authorities." We too are hiding out, not because of the authorities, but because of something so elusive that a special test is needed for identification. We are hiding out because of fear, fear for ourselves and for our loved ones. This is a righteous fear, a godly fear.
In times of fear humans find that words are a bulwark for courage. We are a planet of words. We are able to communicate with compassion throughout our world. We realize in this tragic moment that many on our little blue planet are sick and we need to be gentle and provide that necessary care for them.
To all those who are out and about caring for others, to those who are staying at home to stop the spread of the Coronavirus,to each and all of you, family and friends, we send our love and prayer. Get well, stay safe.
Your Sisters of St. Clare
Rochester, MN