Archive for December, 2011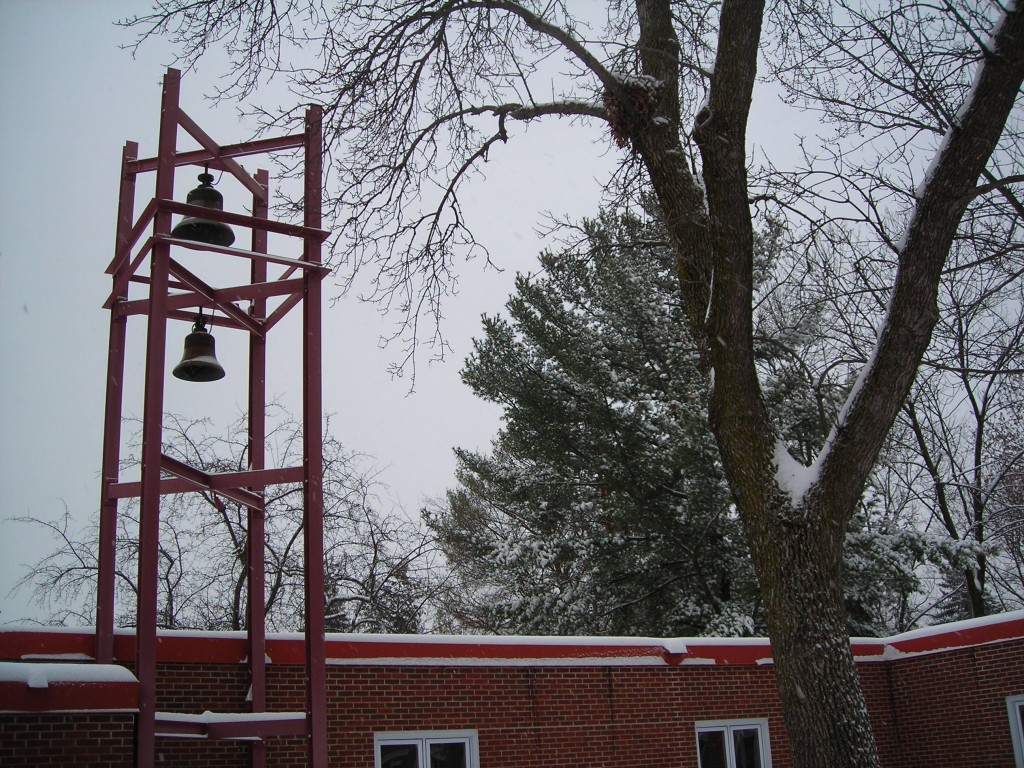 How dear those bells whose voices
tell the Savior's birth!
Let our hearts sing as well
to praise His coming to our needy earth.
With our Christmas greetings and prayer,
your Poor Clare Sisters
The Story of the Bells
What is it about the sound of bells, particularly Church bells, that is so intriguing?  Bells are a communal experience.  They invade public auditory space shared with horns and sirens and birds.   Each has a parcel of sounds communicating a public message to the world at large.  These communitarian sounds call for a response, as did the town crier in days gone by.
Bells are not only outside ourselves but seem to resonate within, awakening a place of longing, a remembered feeling, the home of our soul.  They call us to reflection, and reception of a personal inner message that strikes our hearts with fear or sadness or a tingle of hope.  Bells ringing in a neighborhood evoke the question, "What are those bells?"
We came to this south Minneapolis neighborhood in 1954.  The bells arrived 11 years later, a gift of the Pendergast family.  They were blessed and baptized by Bishop Cowley, associate Bishop of the Archdiocese of Minneapolis/St. Paul.  Named for the donors, Raymond, the larger bell has a diameter of 29 ¾ ", weighs 583 lbs and strikes the musical tone "C."  Pauline's diameter is 23 ¾", weighs 290 pounds and sounds the "E" tone.
Our bells here at the monastery ring seven times a day, each time sounding a call to prayer.  The longer ring remind us of the prayer of the Angel announcing the Incarnation of Christ, the shorter ring calls us to the Liturgy of the Hours prayed 5 times a day here at the monastery, and by individuals and communities throughout the world.  Most neighbors like to hear the bells except at 6:00 in the early morning. That early ringing was terminated within the first week of the installation of our bells.
This Advent/Christmas season, when you hear the bells, remember they ring for you, with our promise of prayer now and in the coming year.
your Sisters of St. Clare