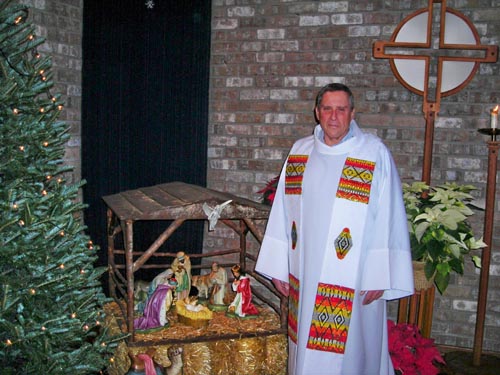 January 3, 2010, Feast of the Ephipany at the Monastery.  David Haschka, S.J., the founding president of Christo Rey Jesuit High School in south Minneapolis, was our presider.  Sister Gabriel made the beautiful stole contructed from the fabric one of our Sisters brought to her from Guatemala.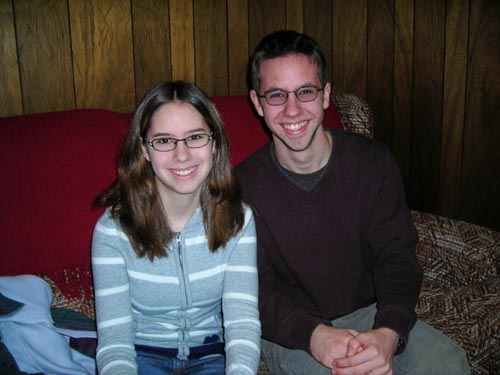 Clare and Jeremy Biedny with their dad and our long time friend, Jay, joined us for the Eucharist.
PEACE VIGIL AT THE MONATERY, December 31, 2009: adoration with readings, song and prayer, open to all, 7:00 to 8:30 PM.   You are invited to stay as long as you choose.  Office of Readings at 8:30 PM.