About ACTS:
We first learned about "Acts" from Franciscan padre, Charlie McCarthy, pastor of Assumption Parish near our monastery.  The parish has so many programs and groups meeting at their Church that we were asked to host the "Acts" here in our large hospitality area.  What a blessing!  Each Tuesday from 7 – 9 PM about 20 women meet here and from here Skype their counterpart group in El Paso, Texas, praying, learning and preparing a retreat for other women from Assumption parish who will make the ACTS retreat at PriorLake the end of July.
The name of the group, "Acts is inspired by the Acts of the Apostles 2:42-47."
The acronym stands for: Adoration, a life centered in Christ; Community, in and with the people of God; Theology, exploring the religious dimension of human experience; and Service, to serve one another in Christ through love, caring and compassion.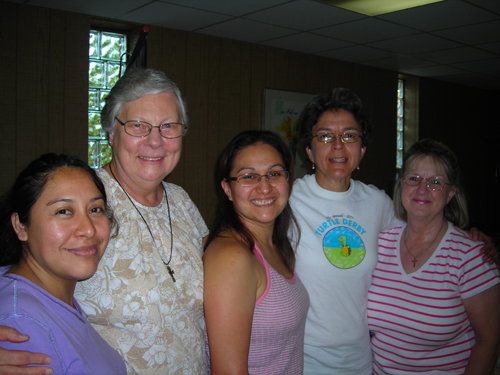 Some of our beautiful Acts women: L to R, Magali, Sr. Noreen, Marielise, Anna Marie, Nancy
Women of the ACTS movement met here in the our hospitality area for 13 consecutive Tuesday evenings preparing a most amazing three day experience for their Catholic sisters in Christian sacramental living with profound love and personal sharing.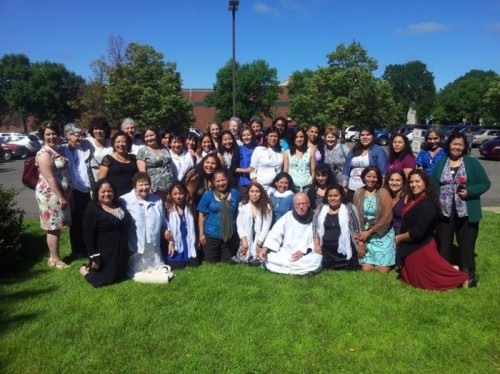 These next six Tuesdays ACTS Sisters will continue to meet at the monastery to process all that happened in this long weekend of grace.